Contact
Surf world


Surfboard, remixed. We reimagined the surfboard, one of the most universal and democratic design icons. For that, we defied the standard norms that lie behind an object with the intention of creating a different experience by altering the traditional form. The result of this process is Surfworld, a full line of pioneering surf craft with a worldwide following.
Tork


A universal dispenser system. Some might argue that a paper dispenser for public washrooms may not be the sexiest design job ever. But how often are you asked to design a functional object to be used by hundreds of million people every single day, across cultures and conventions? A system that must blend in places as different as the Sydney Opera House, the Empire State Building, Seoul airport, a Swiss chalet, a temple in India, and my mother's elder home in Sweden. When SCA, the leader in global hygiene and sustainable paper products, contacted me, we started out with an ambitious vision.
Latch


Rethink the lock. Designing any product today is about rethinking a human action and considering carefully how digital technologies can improve our relationship and the experience with that object. And there are few products we use more in everyday life than a door lock. It is an archetype, one of those items whose use is so natural we barely reflect upon. It has been around for thousands of years, pretty much unchanged. But the truth is – life changes constantly. And it won't stop. Hence, products might need to follow suit. So how do you rethink the lock for our times?
Worldcoin


What does a global currency look like? Worldcoin is a new, global digital currency that will be distributed fairly to as many people as possible. It will launch by giving a free share to everyone on Earth. The hope is to give billions of people, from all over the world, equal access to one collectively owned, decentralized network. The goal? To accelerate the transition towards a more inclusive and prosperous global economy. But any currency, even the most immaterial, needs a symbol — an embodiment of its ethereal values, a visual counterpart. That's what I was asked to develop.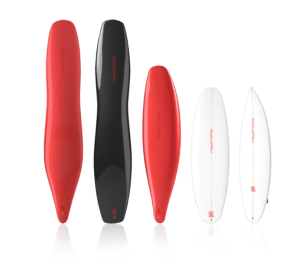 Designing an icon is hard work. Redesigning one is arguably even harder. We recognize that objects evolve, and surfboards are no exception. From basic means of leisure, the surfboard mutated into a performance object which has been perfected over the centuries by skilled craftsmen and demanding surfers. Today, surfing contains multitudes. It is an identity, it is a culture. It is intensely personal, yet collective. It has an aura of sacredness for entire communities around the world. So, if you decide to put your hands on it, you had best be doing so with the best of intentions. In our case, it has been about exploring the altered experience coming from a redesigned board. Discovering what elements can be tweaked to allow a new practice of a surfboard. Venturing into the craft to contribute a different experience within the evolution of an object that has been rendered over centuries for its purpose, becoming talismanic of a beloved subculture and way of life.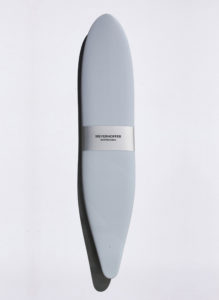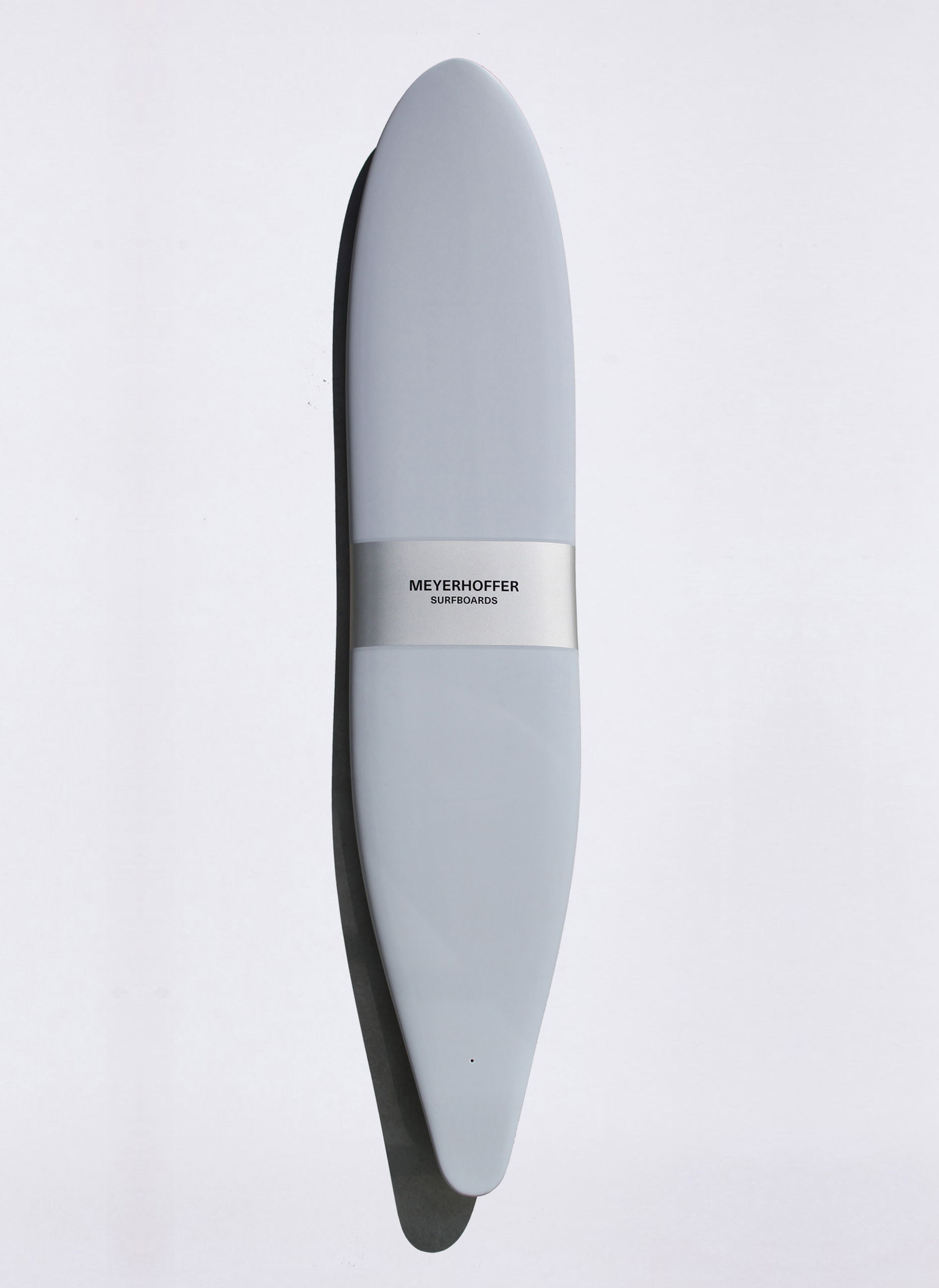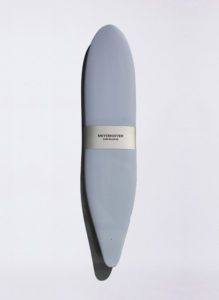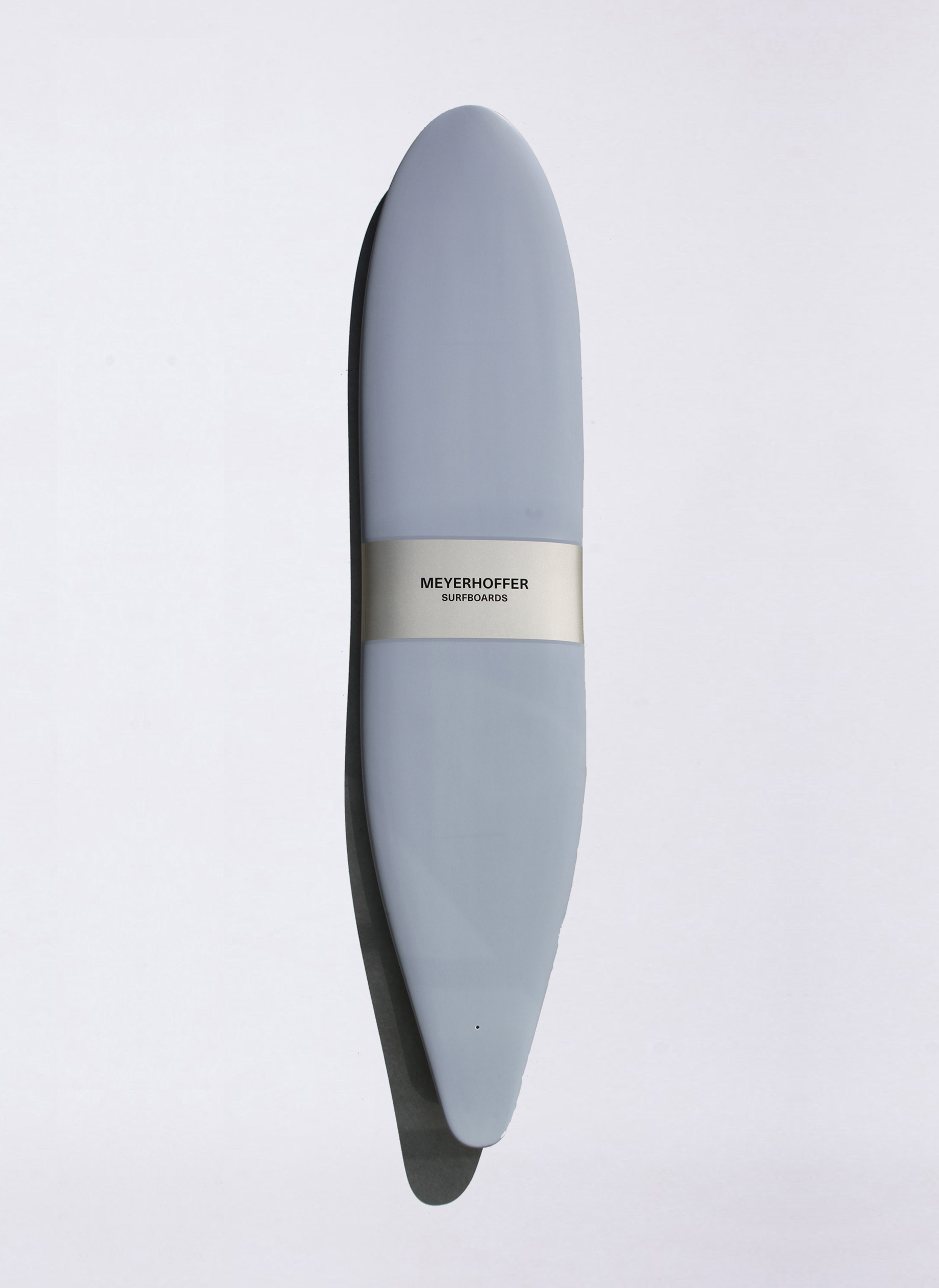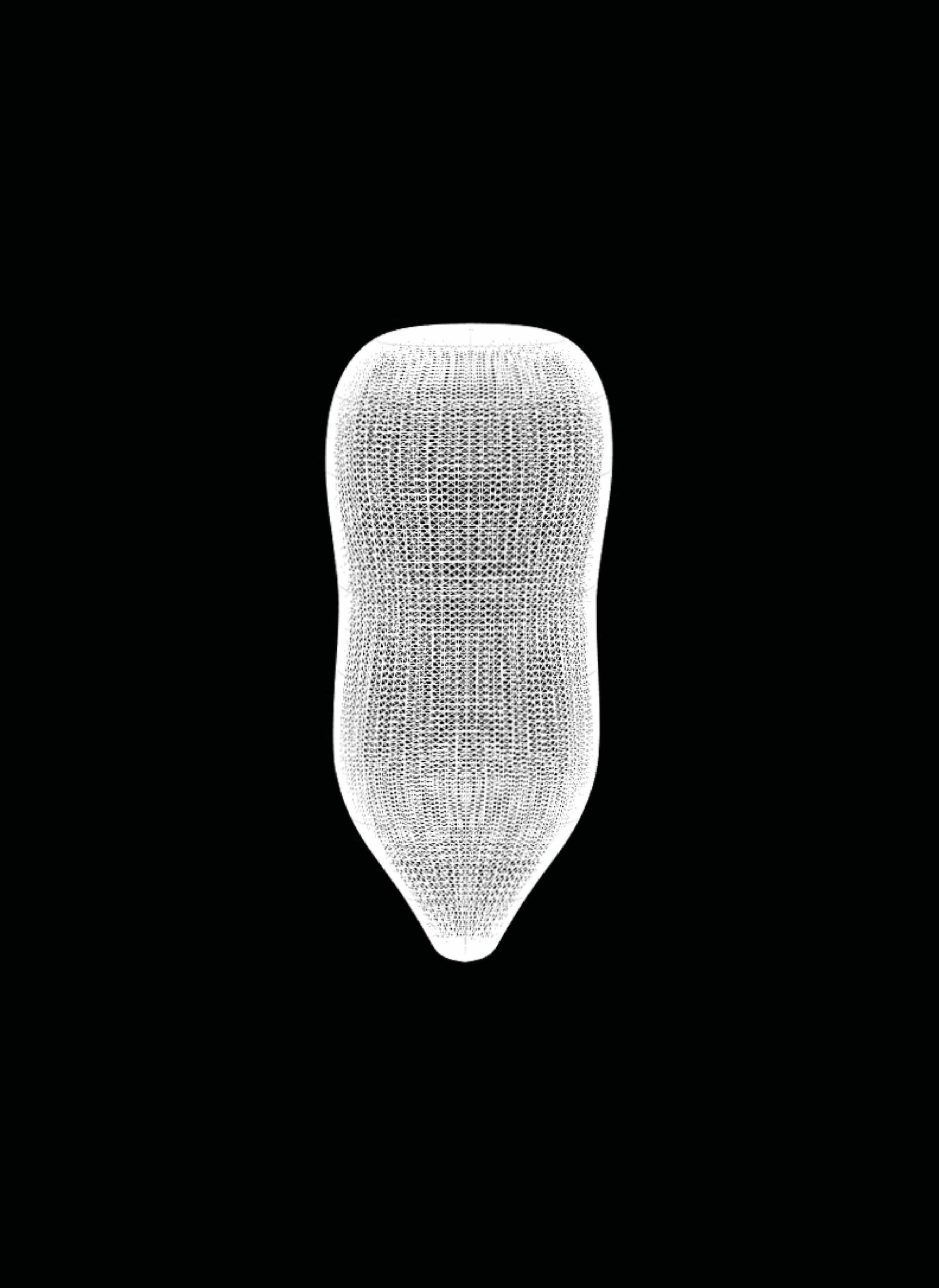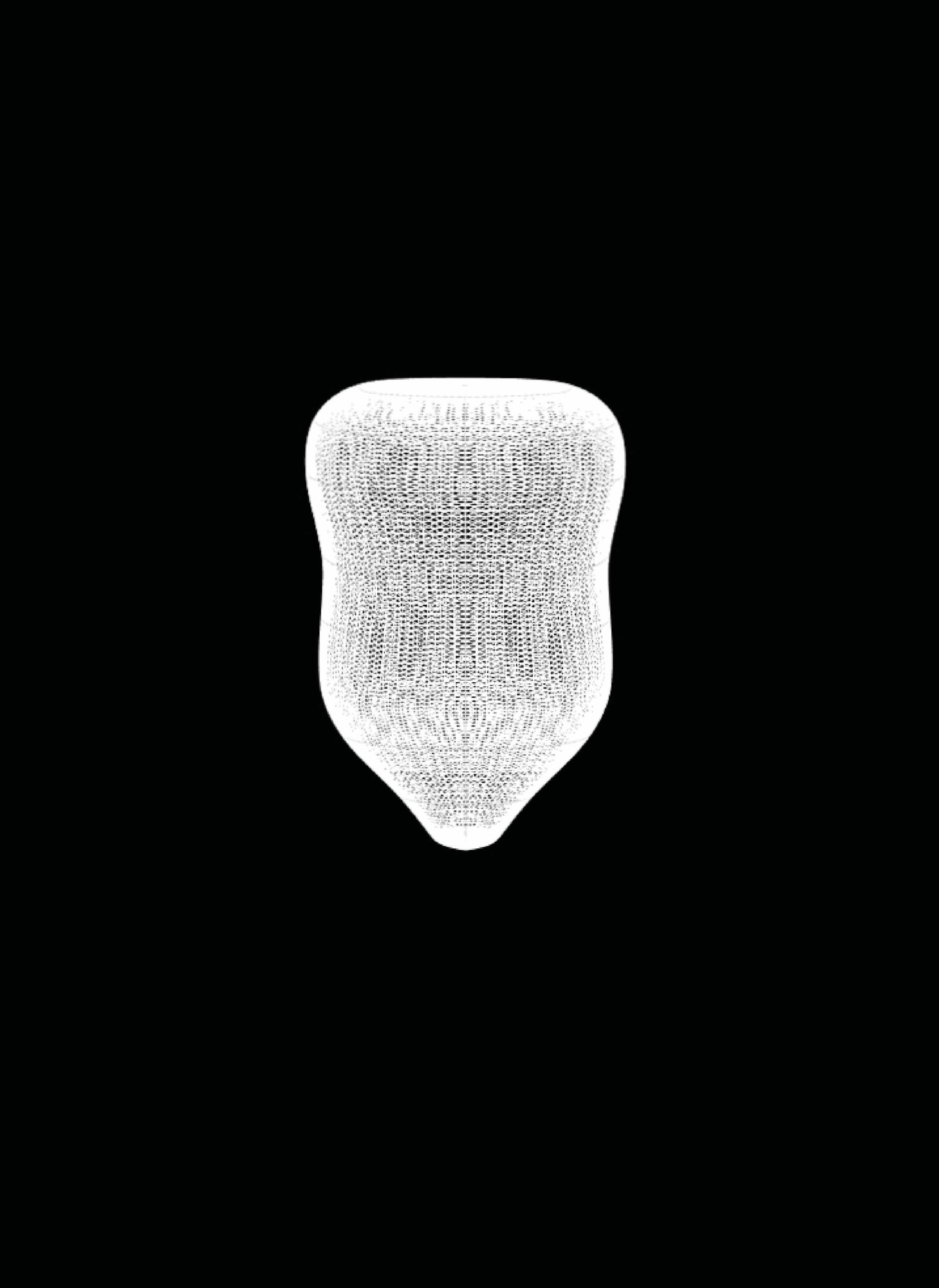 To remove is to create. To carve meaning out of matter is an essential principle of sculpture — and the one I followed for Surfworld. As I first approached the redesign of a longboard, I chose not to add but to gradually remove material instead. To remove is to make a revolution. You don't change a traditional universal shape simply because you feel like it. This dramatically unconventional 'hourglass' form grew out of a pursuit of function, not of form. Less material, a shorter rail, a rounder curve at the tail (hence, the waist). Even the metallic band encircling the waist is intended not as decoration, but to celebrate the gesture of subtraction.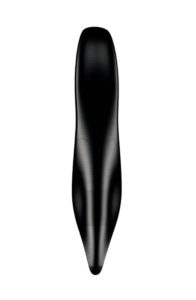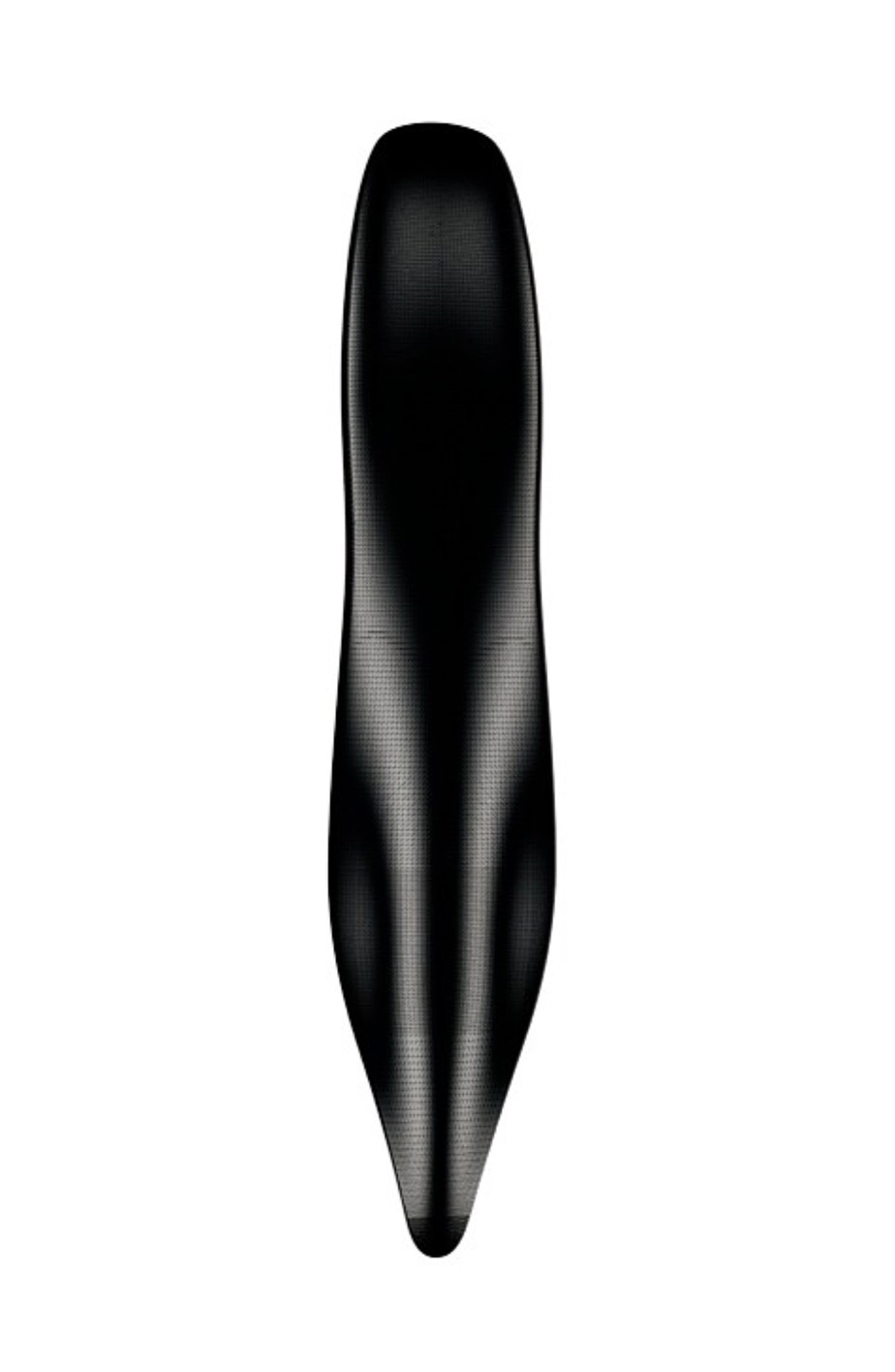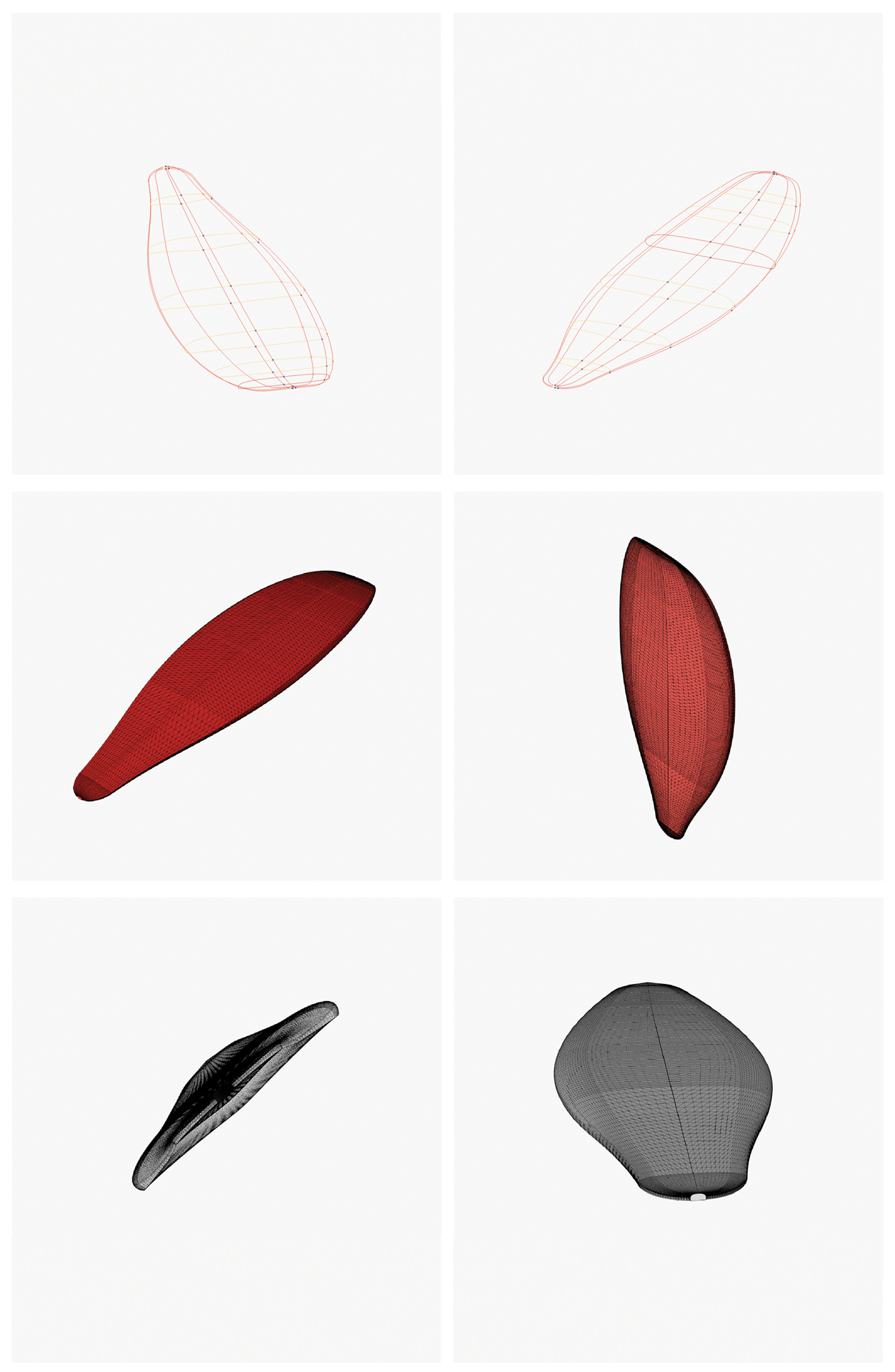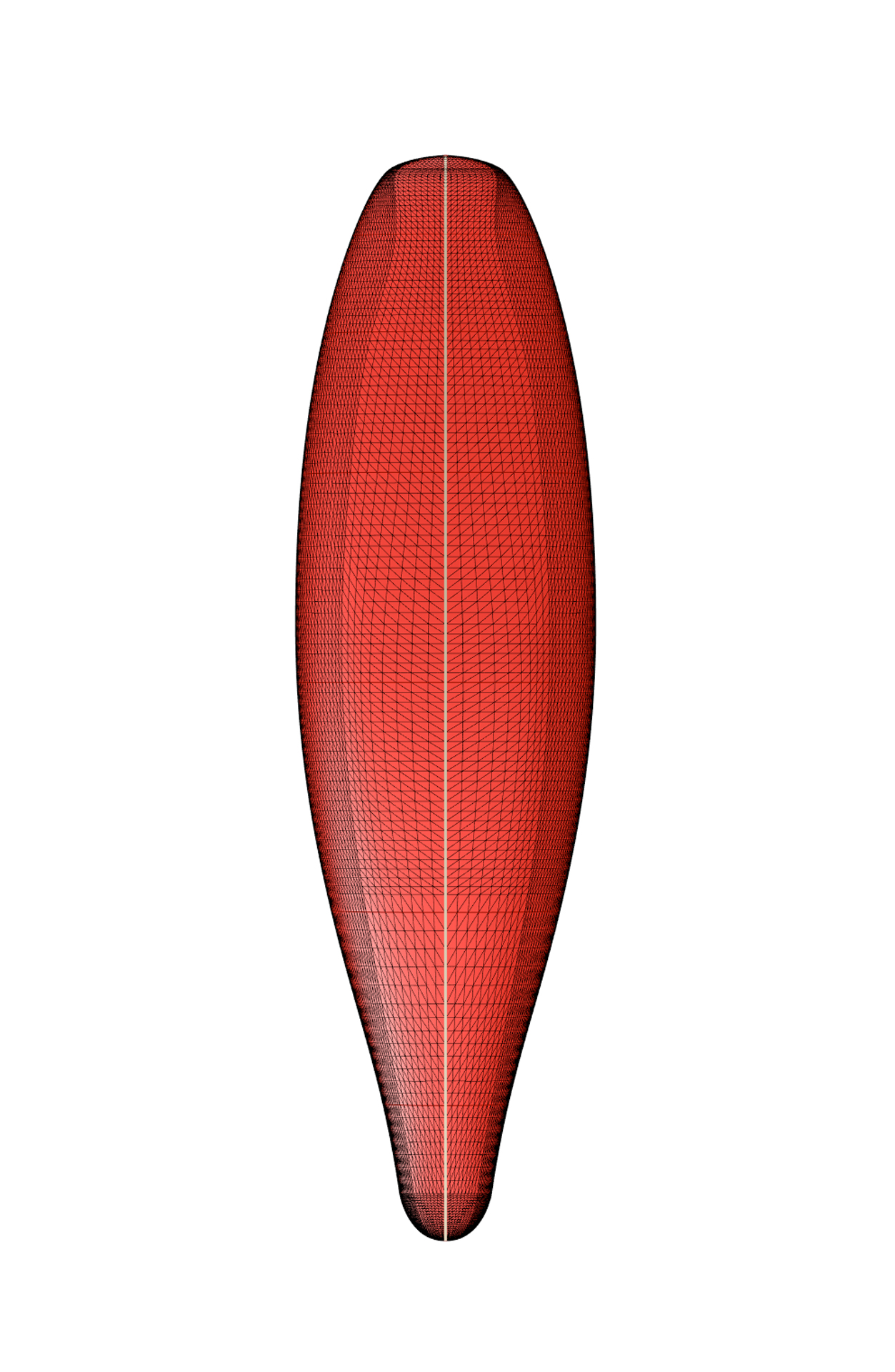 Model, manufacture, test. Then repeat. We conceived the shape of the surfboard using the same method of computer-aided modeling with which we designed the iMac, Porsche cars, and many other products. My experience in foam and clay shaping dates back to my days in design school but proved to be perfectly suited as an initial, exploratory step for this project. With these tools, shaping the board according to my design principles was the easy part. The hard part was the painstaking process of building and testing them. Surfing them one by one. Listening. Learning. Falling. Failing. Then starting again until we reach the final form. Which we still have not!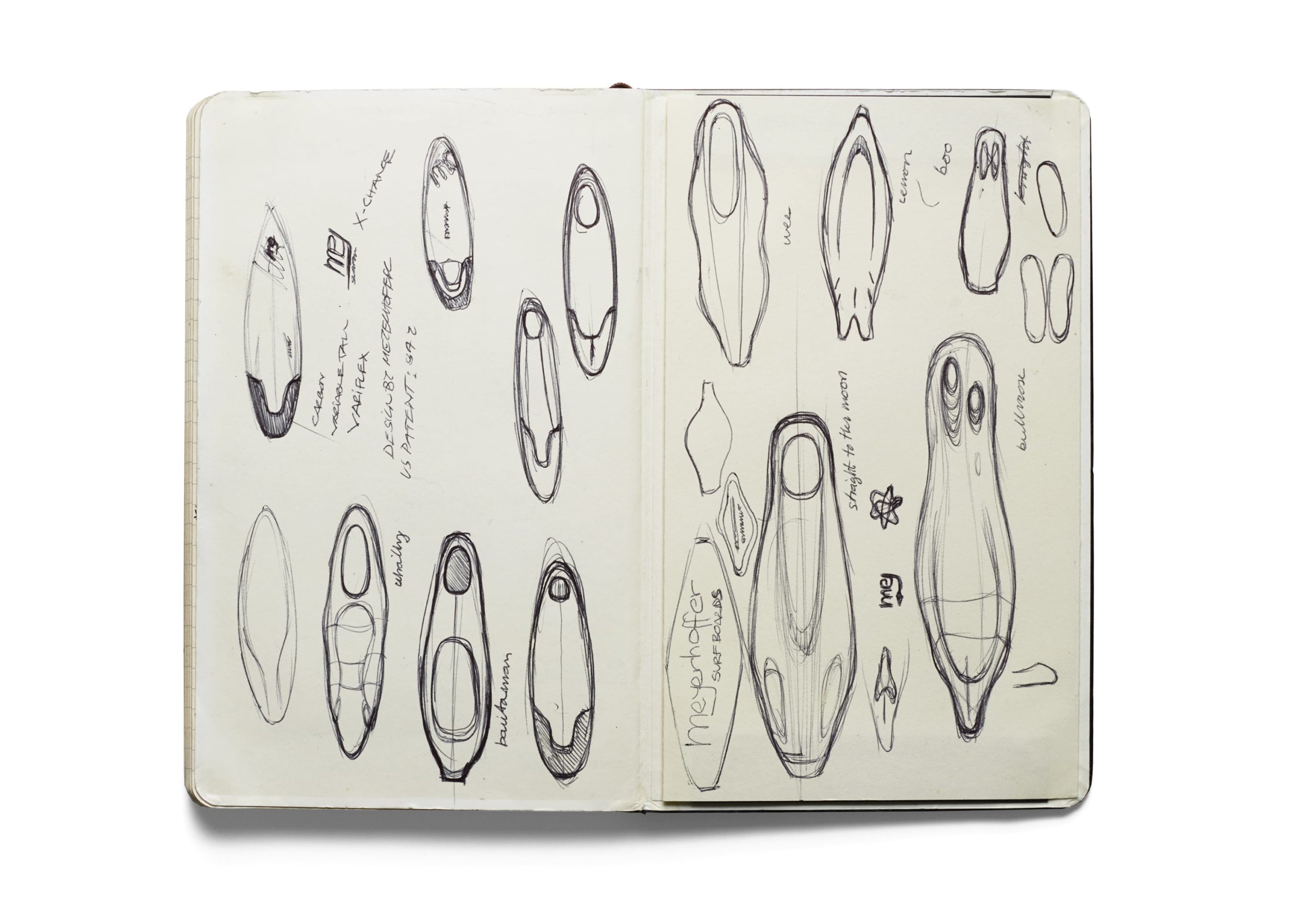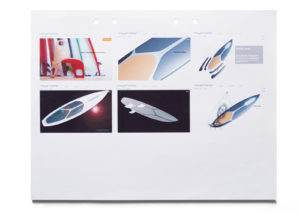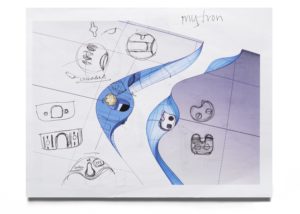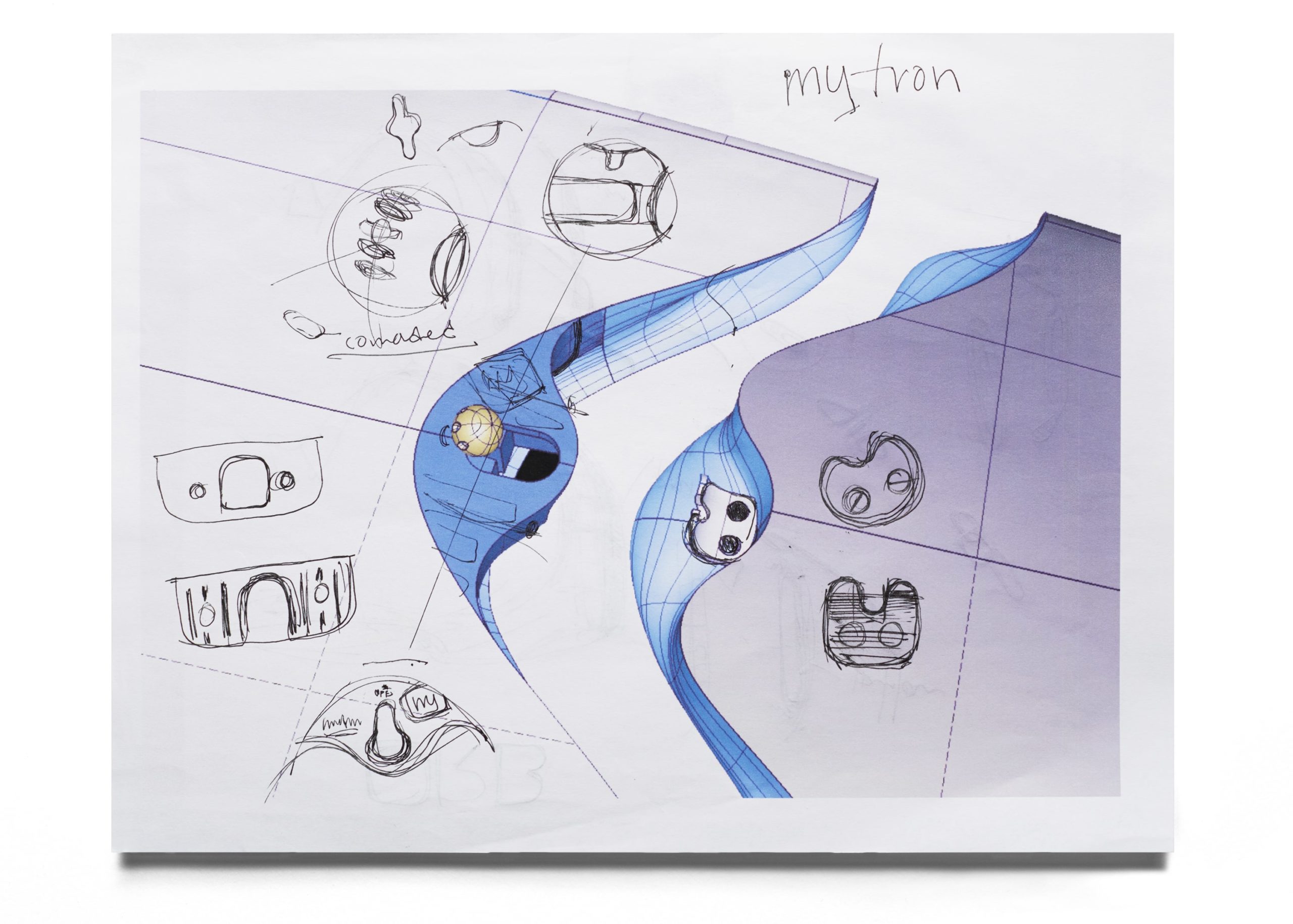 ↑ Drawings and cad development 2000-2004. There is no limitation. An essential quiver is of one nose and two tails. Add a second nose and you have multiplied your board to four. A third tail and voilà, you've got six boards. And so on.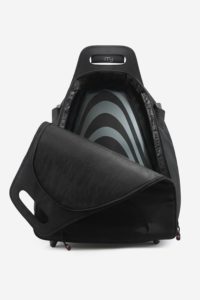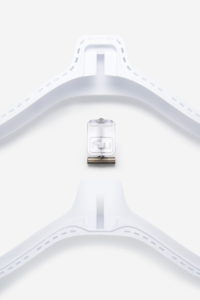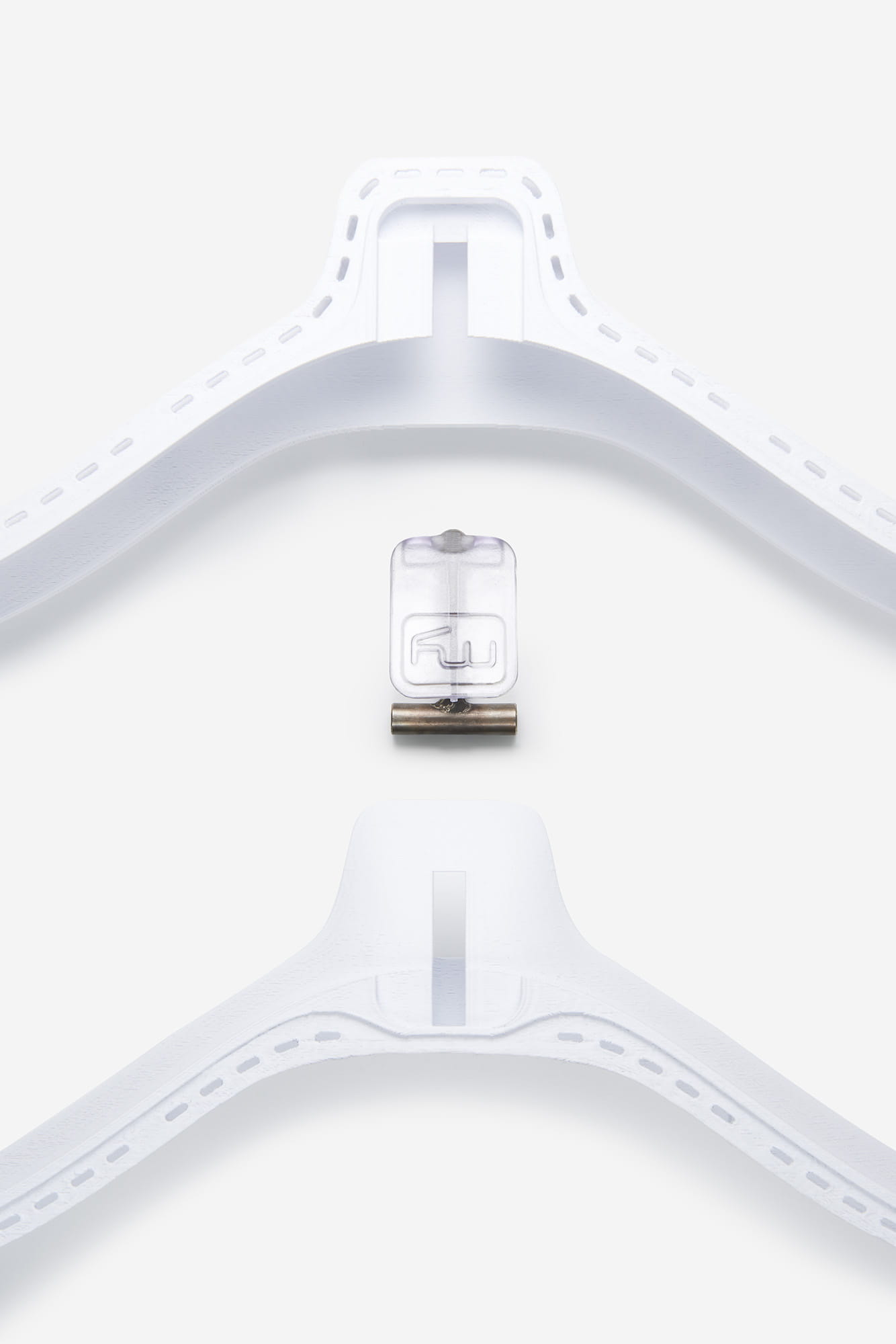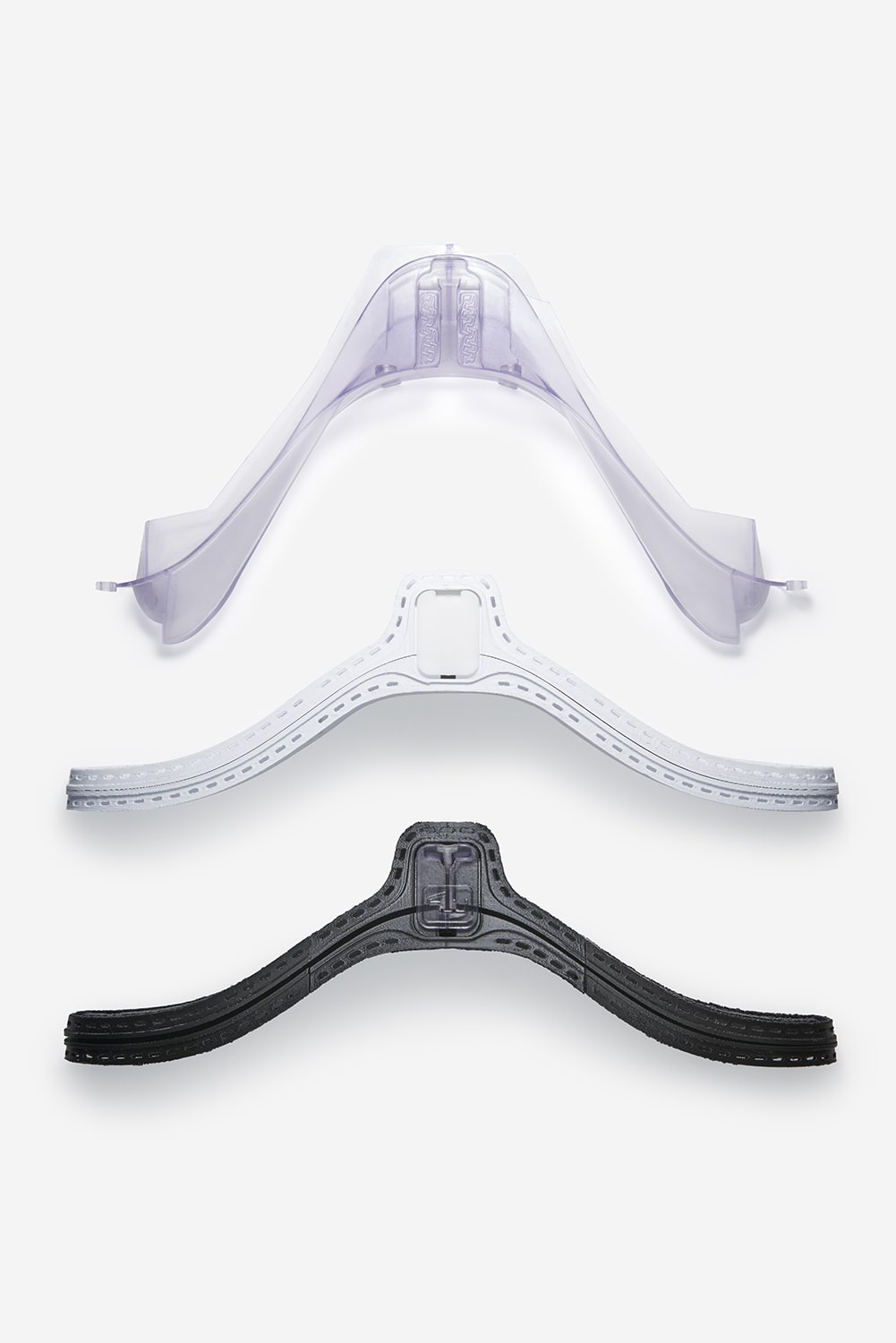 A board, many boards, a licensed system. The surf industry is slow to absorb change. This is just one of the reasons we are not focused on changing everything for everyone. Rather, we truly wanted to create a system that will grow slowly but steadily: seduce surfers with great performance, inspire shapers with an advanced and thoughtful technique, attract brands and board makers with a pioneering craft waiting to be fully perfected and licensed. A two-part surfboard. We know that different tail shapes and fin setups affect performance. We decided to separate the two and create a design that distributes the force in the best way possible. A bold concept covering the whole spectrum — from shortboards to mid-length.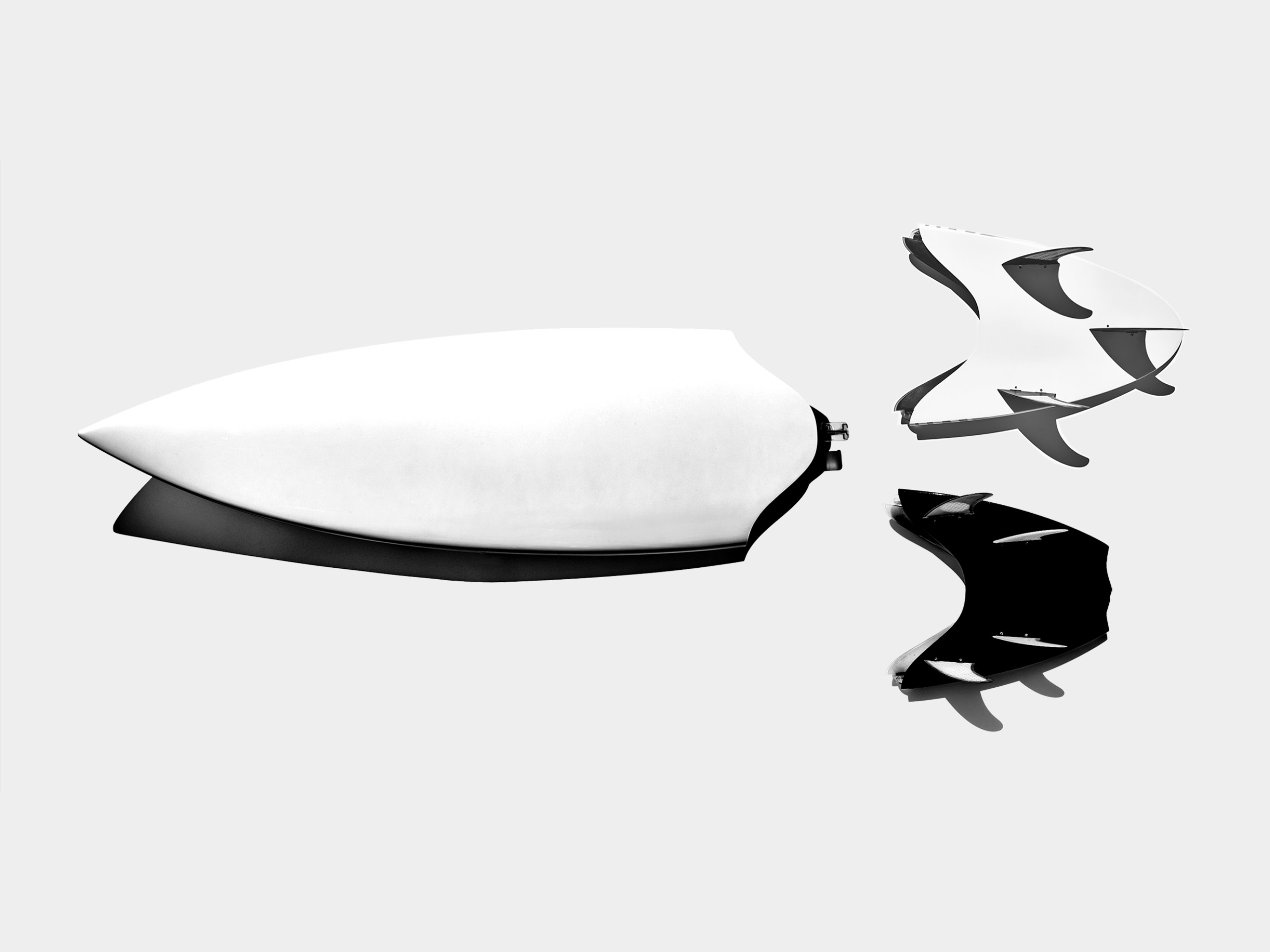 A hybrid system for travel and performance. Here, subtly tweaking the old adage, form followed not one function, but two: surf, ça va sans dire, and travel, resulting in a board system designed for exploration but focused on performance. A two-part surfboard that allows a surfer who loves to travel fit their quiver into a free checked bag, change their setup to adapt to changing conditions, and eventually round off their experience simply by adding another piece rather than changing boards.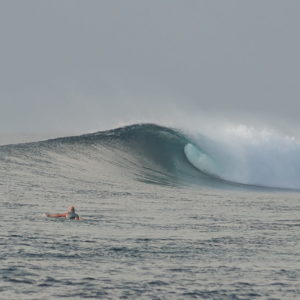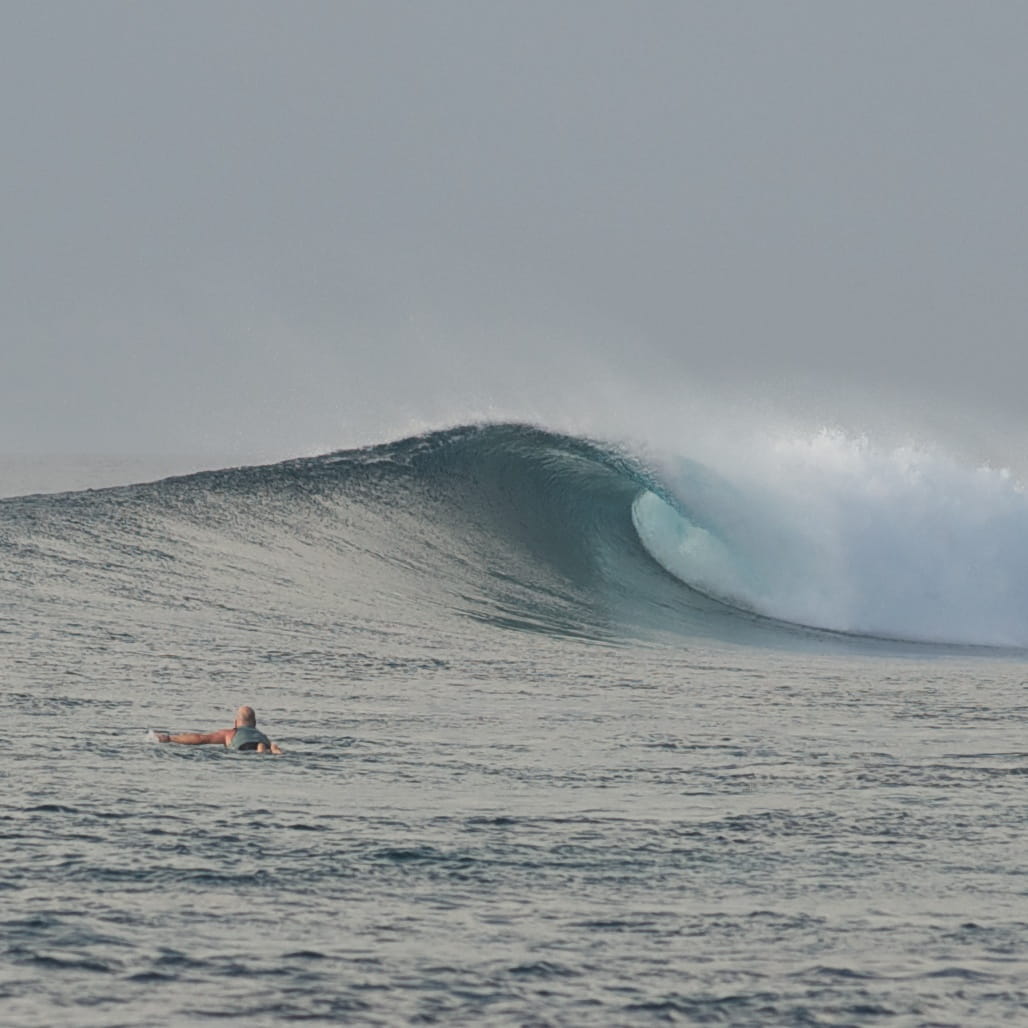 Make it an instant hit. The unorthodox shape became a sensation — it immediately took us around the world, visiting faraway locations and meeting surfing legends. Not bad. Our surfboards quickly achieved mainstream and (frankly) somewhat unexpected success: national press, international design awards, and a lively, if somewhat polarised, conversation within the surfing world.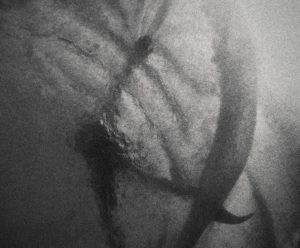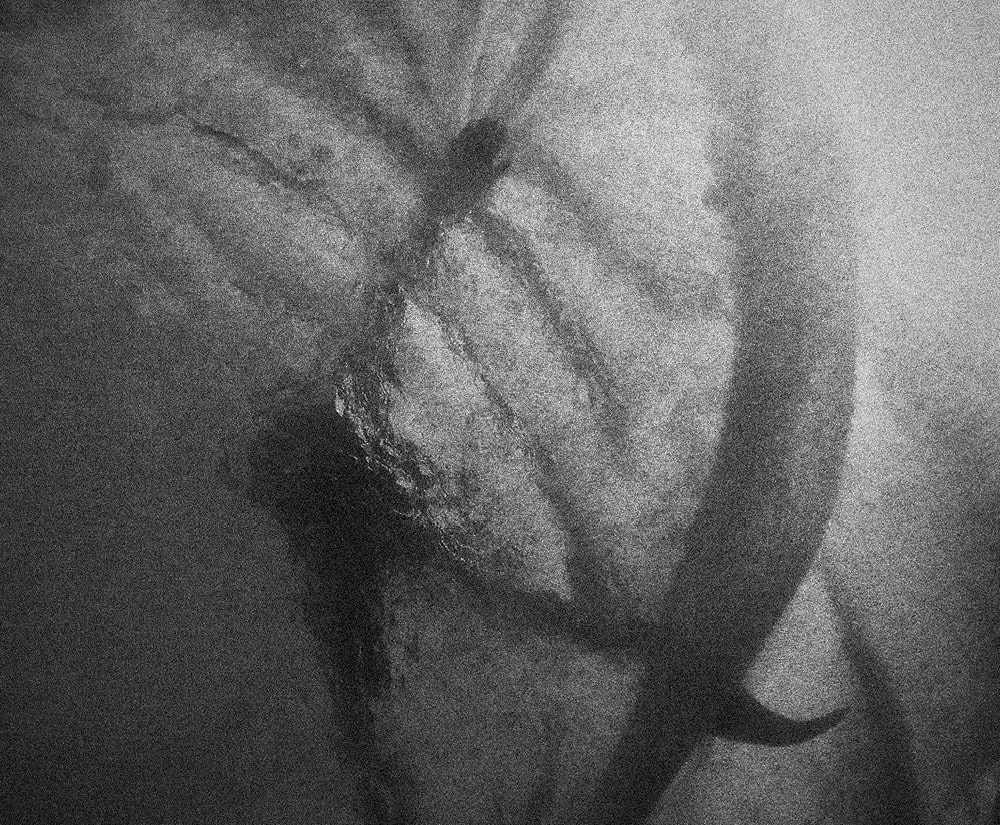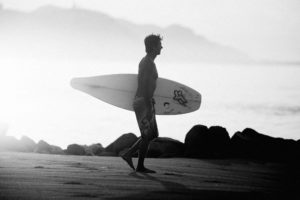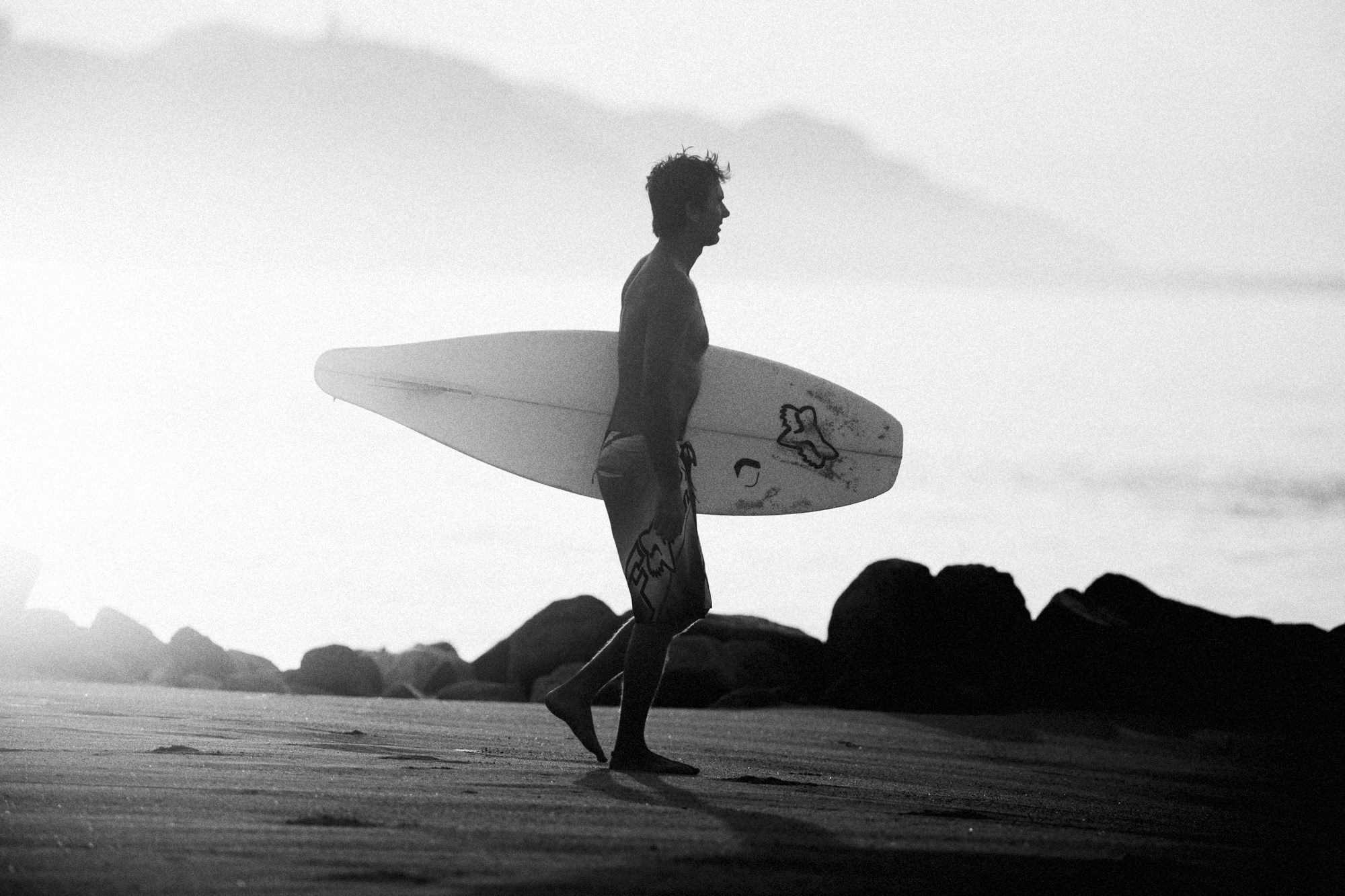 Many world-class surfers and master craftsmen loved the boards, from Josh Mulcoy and Jamie O'Brien to Bob McTavish and Hawaiian legend Randy Rarick. Some others defended the traditional shape and questioned the validity of the design. If you're a surfer reading this, chances are that you're feeling a bit skeptical, as was nearly everybody. We would expect nothing less. But it is our belief that if you try our boards, you may just change your mind. As nearly all our doubters have.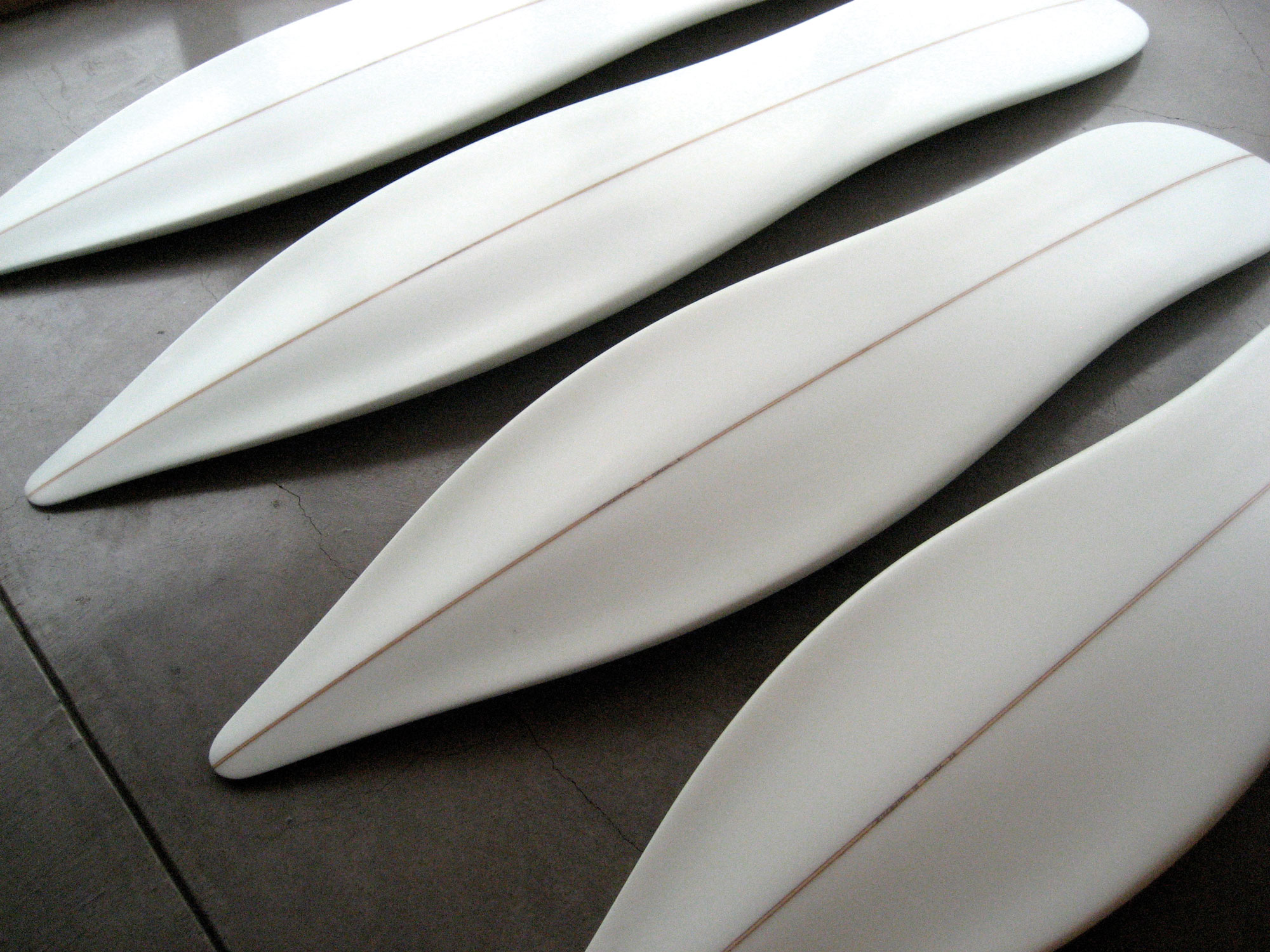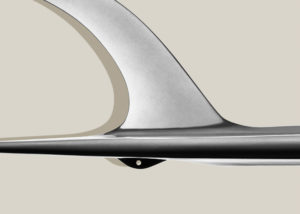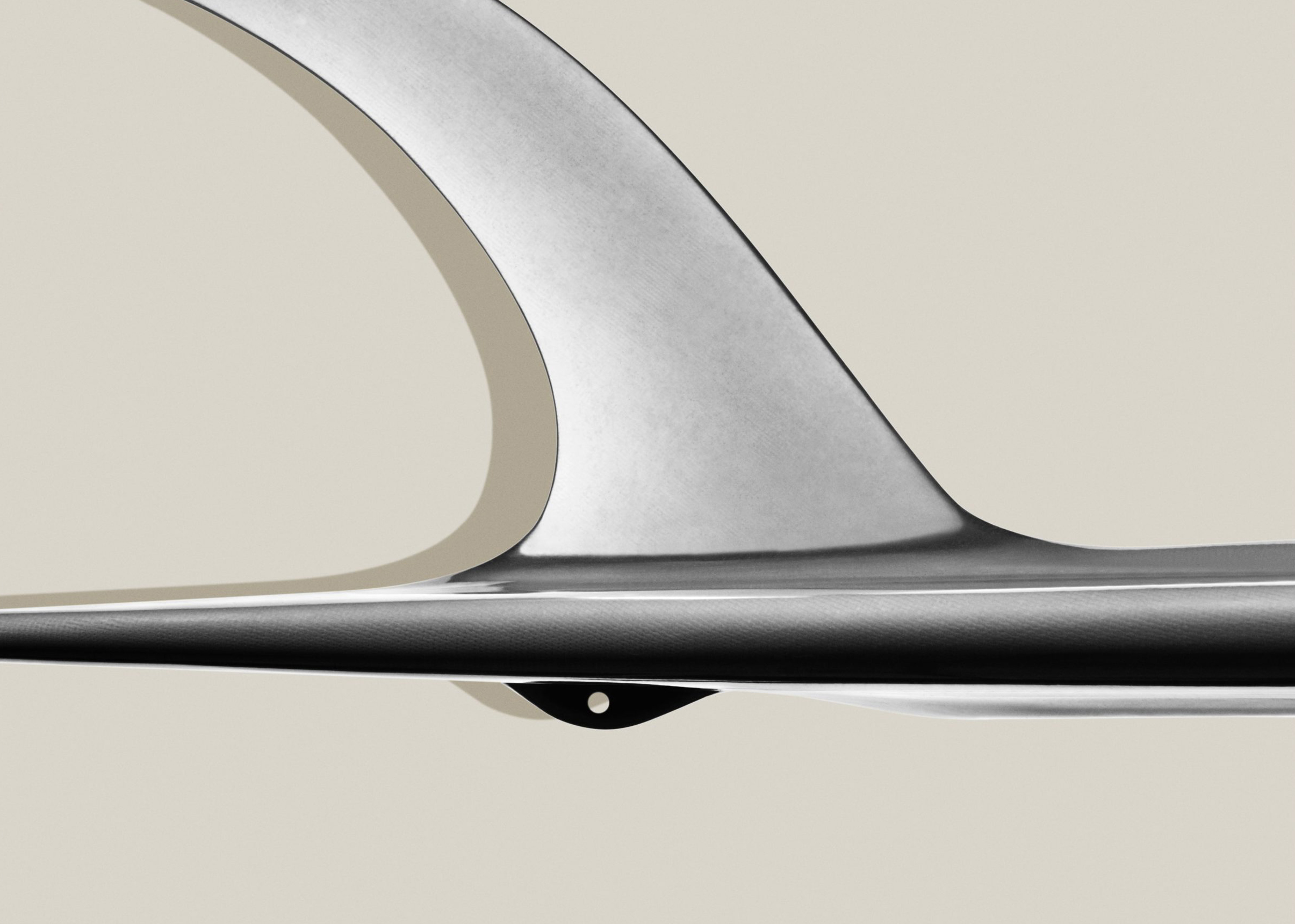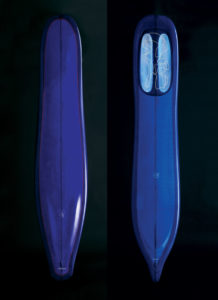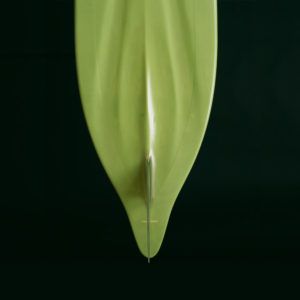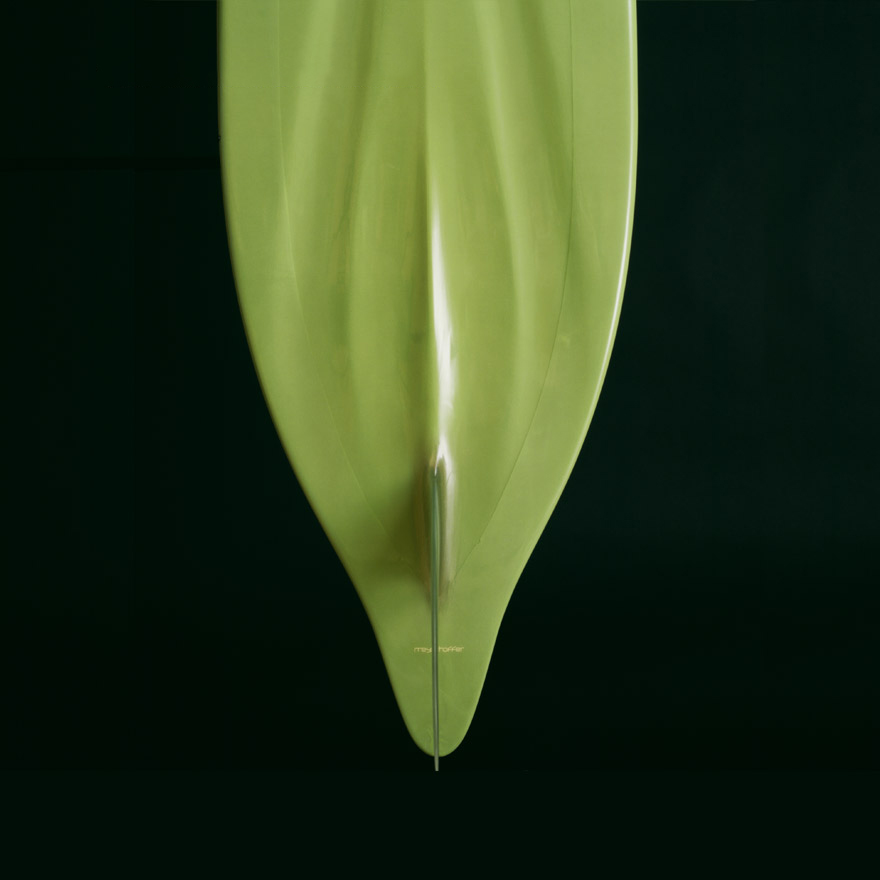 ↑ Early developments. Images from The Surfer's Journal, The Surfboards of Thomas Meyerhoffer, By Scott Hulet, Vol 16, No2.
↑ 'Surfers Blood' Directed by Patrick Trefz (2016). The film explores the lives of individuals who are invariably connected by their relationships to the ocean and their surf craft. The cast includes famous surfers and creators from Basque Country and California and deals with the spirit that connects the two places. It premiered at Bilbao International Film Festival and was later featured on The Red Bull Channel.
↑ 'Homemade board on homemade wave' Thomas surfs the 'Full circle' surfboard at Kelly Slater Wave Ranch. (Lemoore, California 2019).
↑ 'Marc & Thomas' Thomas speaks with local icon Marc Andreini about surfboard shaping and life. (Moss Beach, California 2020).
↑ "My latest model is the Full Circle. It took me a lot of time to get to this point! That's why I call it Full Circle. I consider myself done after this. I think. Most likely not." Thomas portrayed by Christoffer Dalkarls. Montara, California, 2020.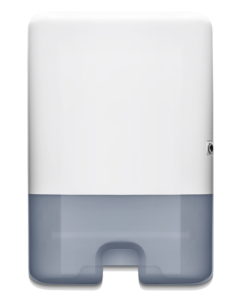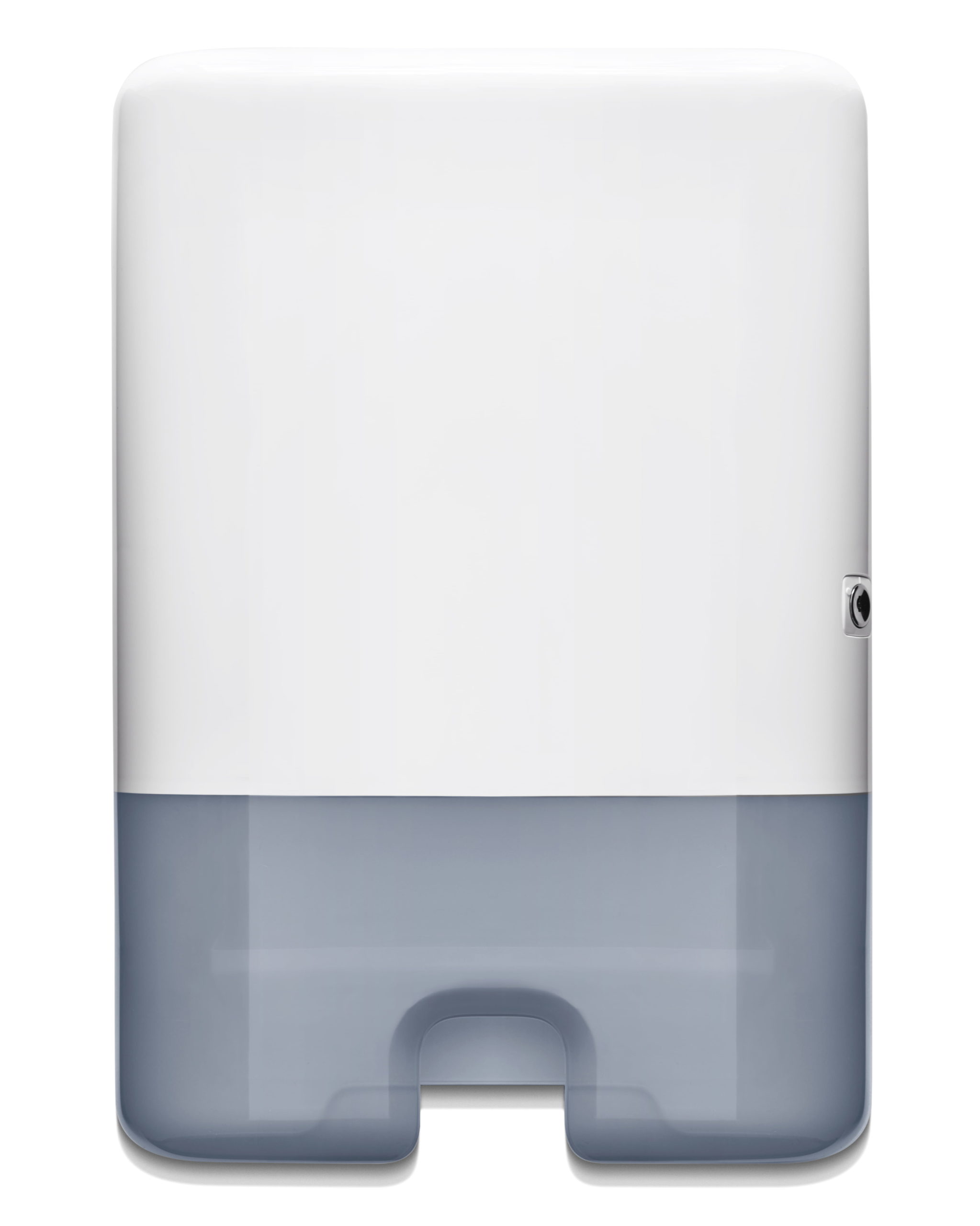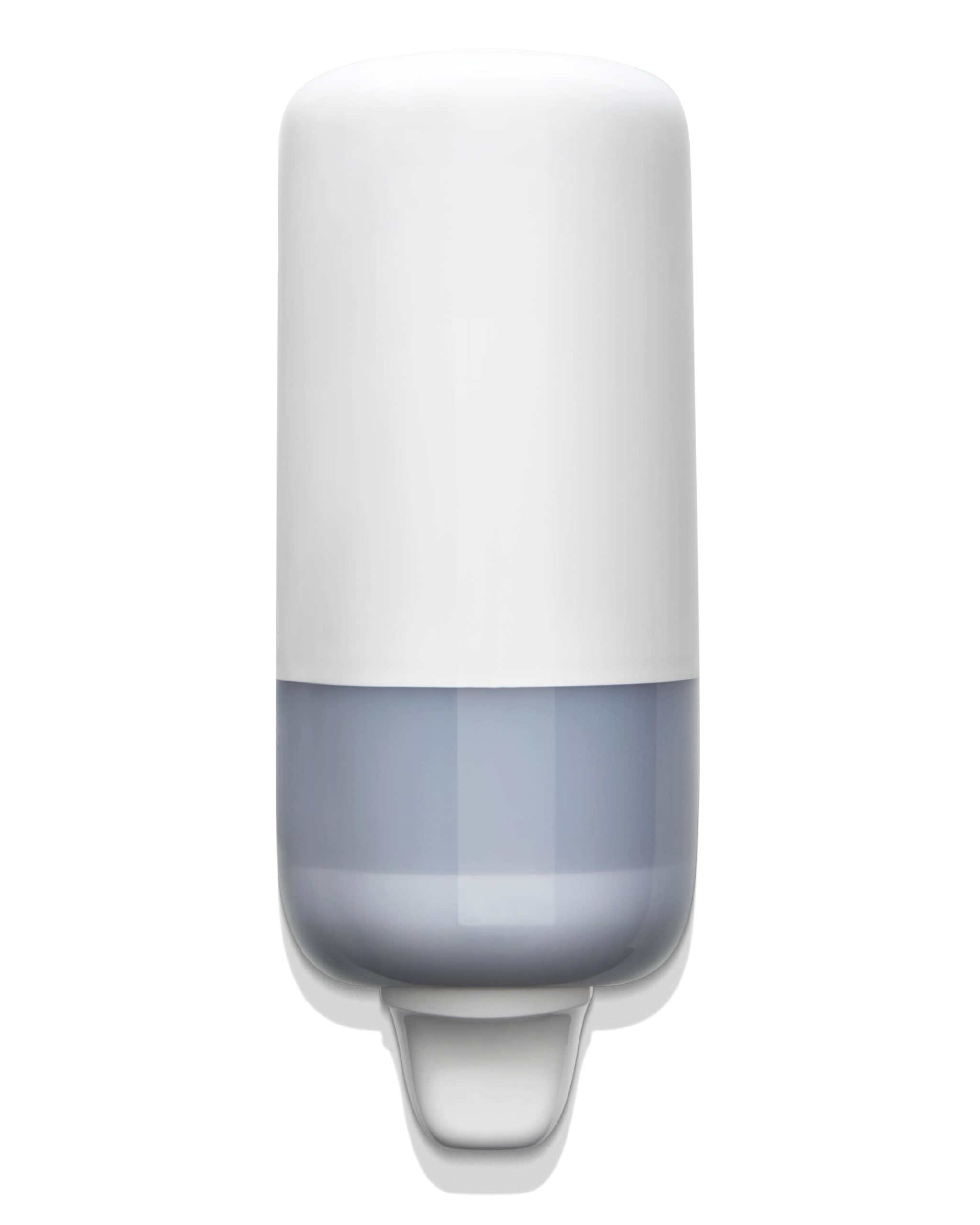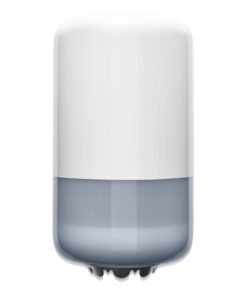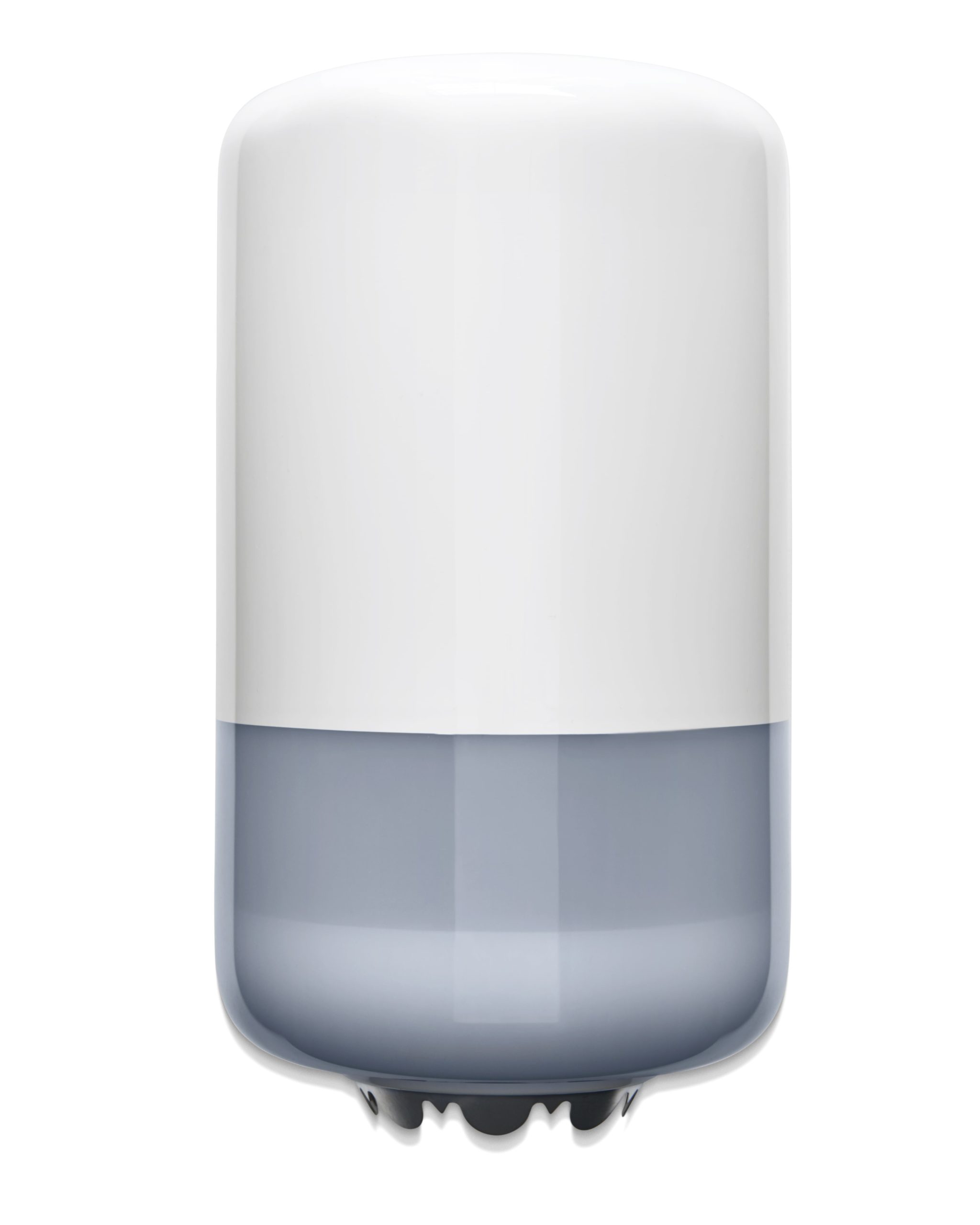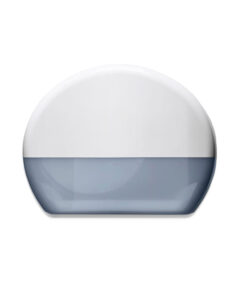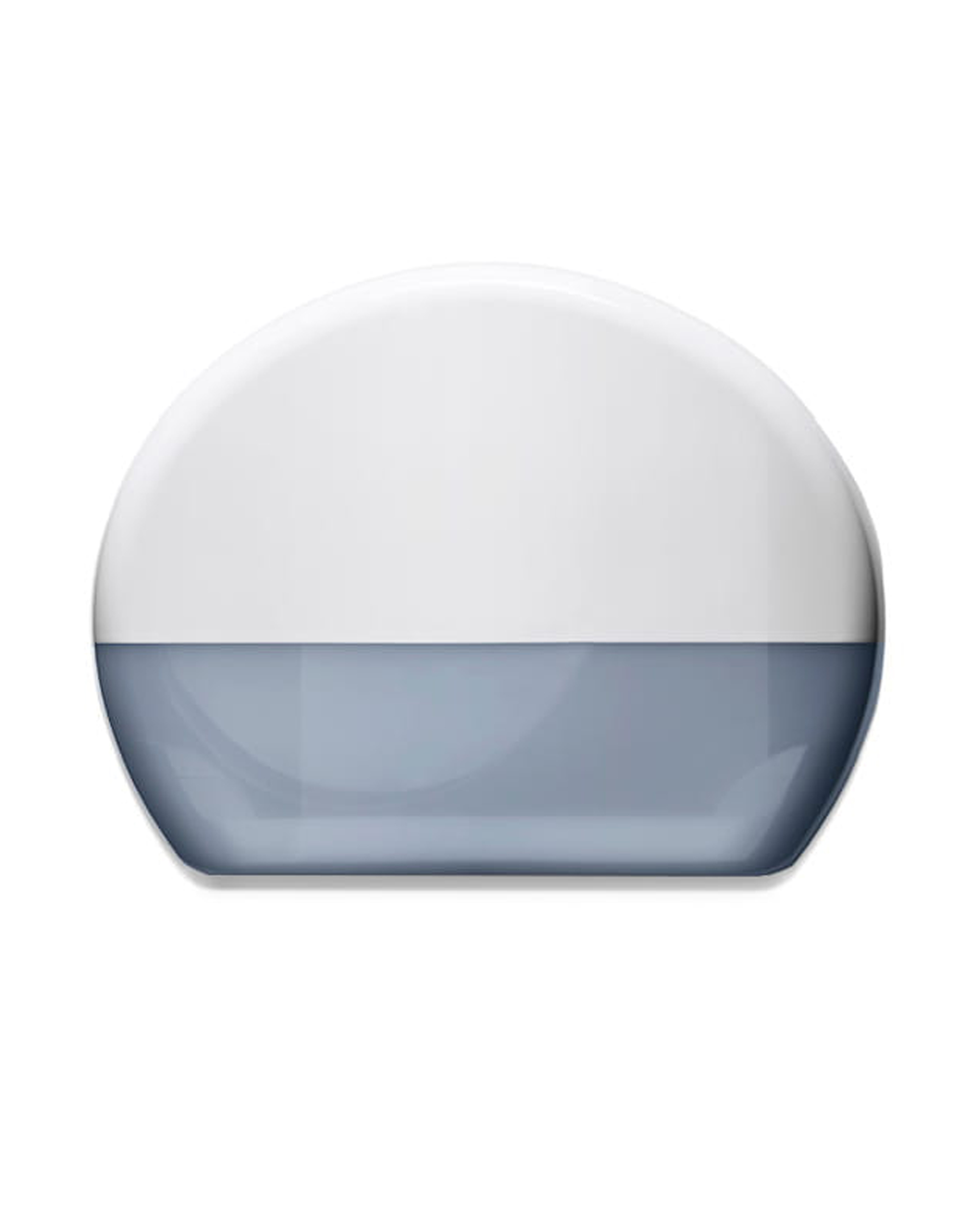 Translate hygiene into an object. The design must communicate purity, hygiene, safety. It must seamlessly fit into public environments. It has to be neutral and yet inviting, discreetly serving a practical ritual while adding meaning and value to a very basic action. It's not over — it must be apt easy to refill, maintain, and keep clean. Finally, it should talk to customers, convene to cleaning personnel, and convince building managers. How do you translate all of this into an object, one that is not just easy to understand, but also meaningful to everyone?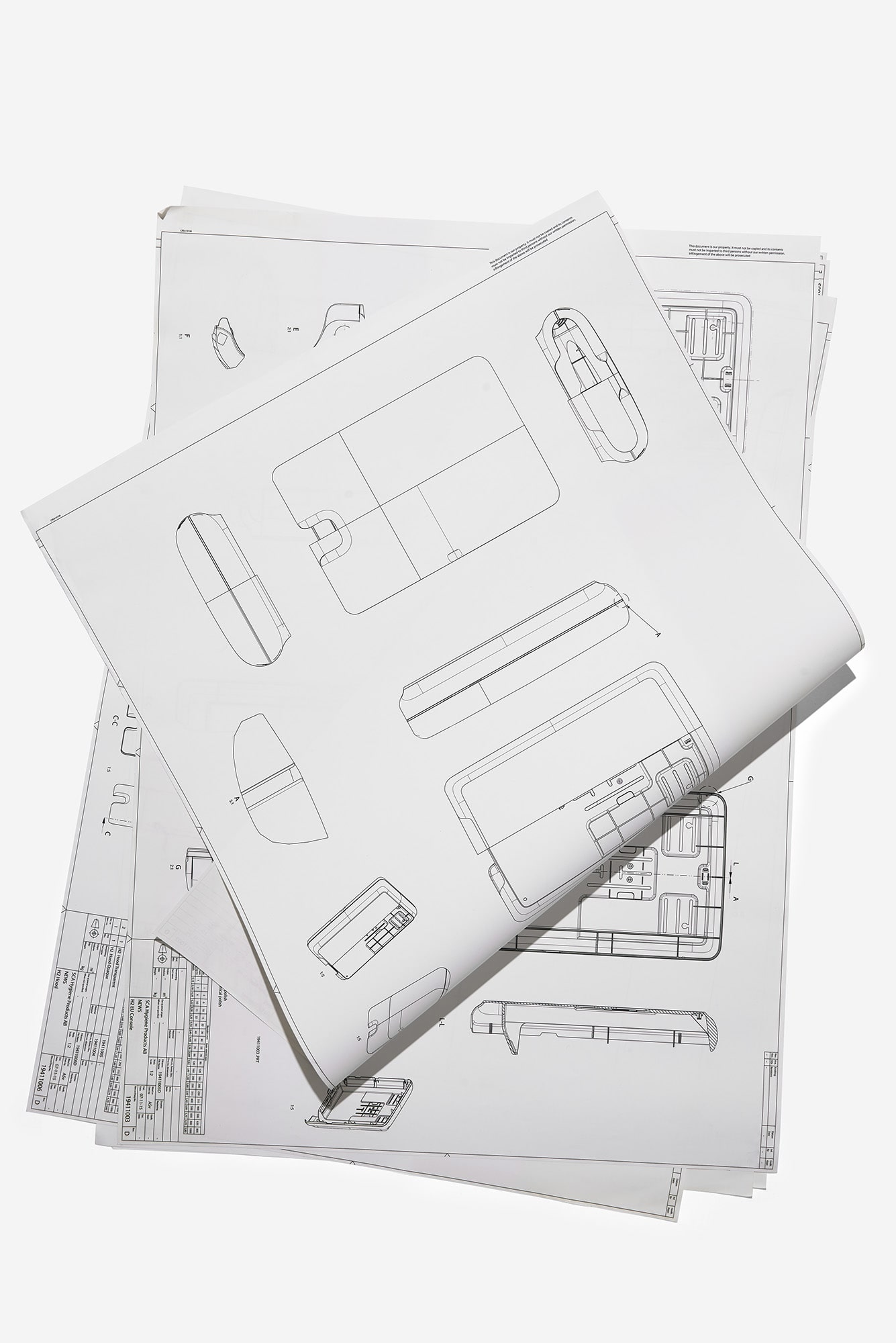 Appeal, hold paper, provide soap. These were the basic functions. As in many other emblematic objects, the work of the designer was to conceive a holistic interpretation of the simplest interface possible to achieve a certain human function. In this case, wash up hands and provide a piece of paper. A design of simple shapes, practicality, and intuitive functionality.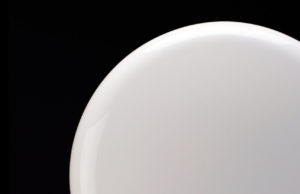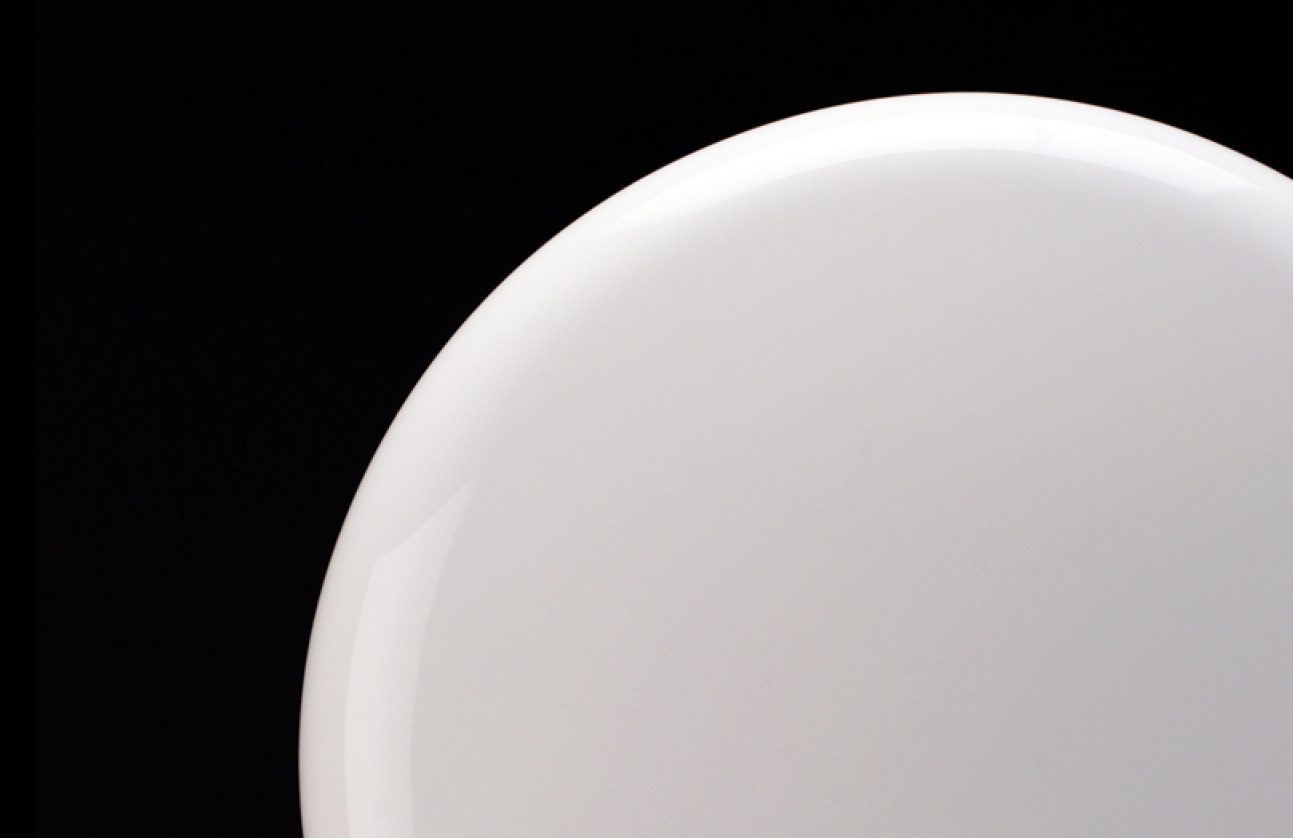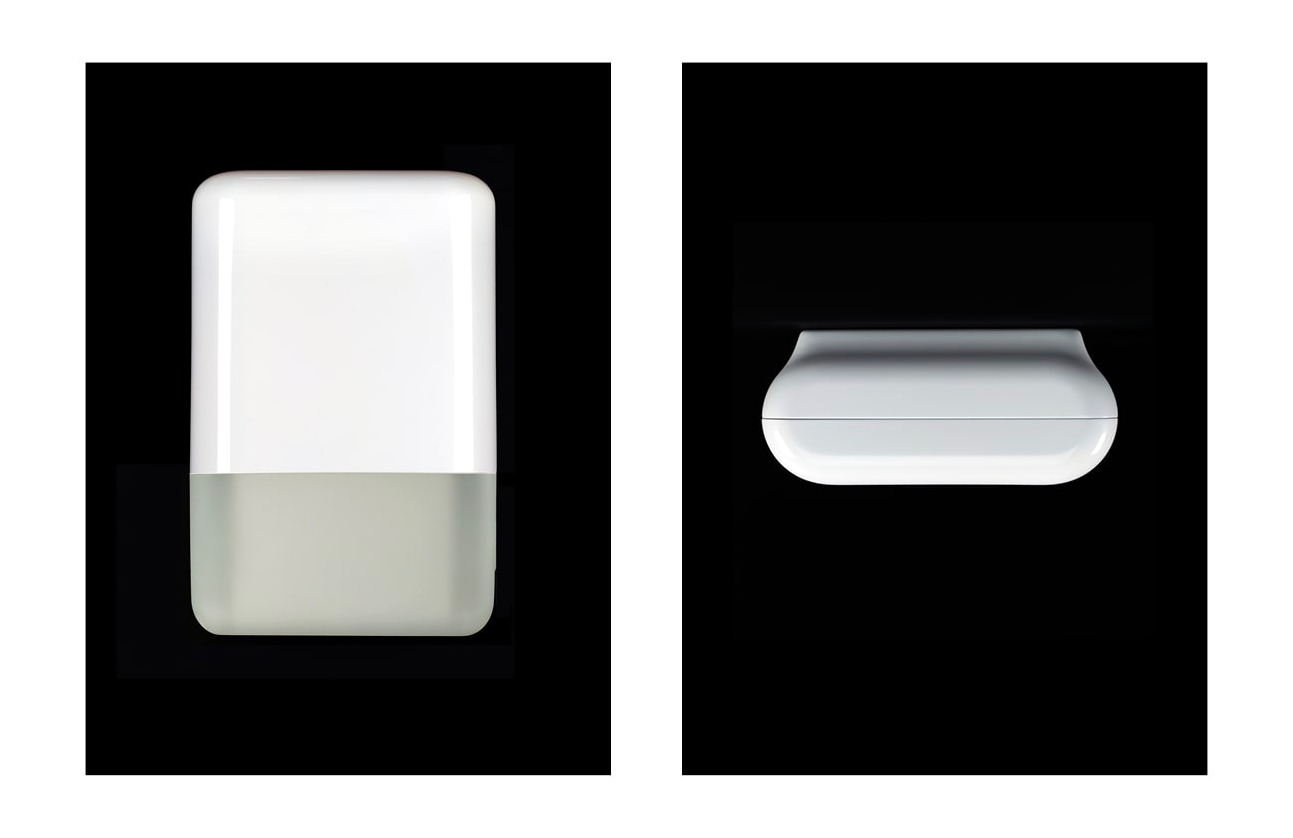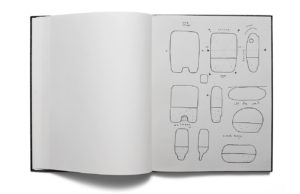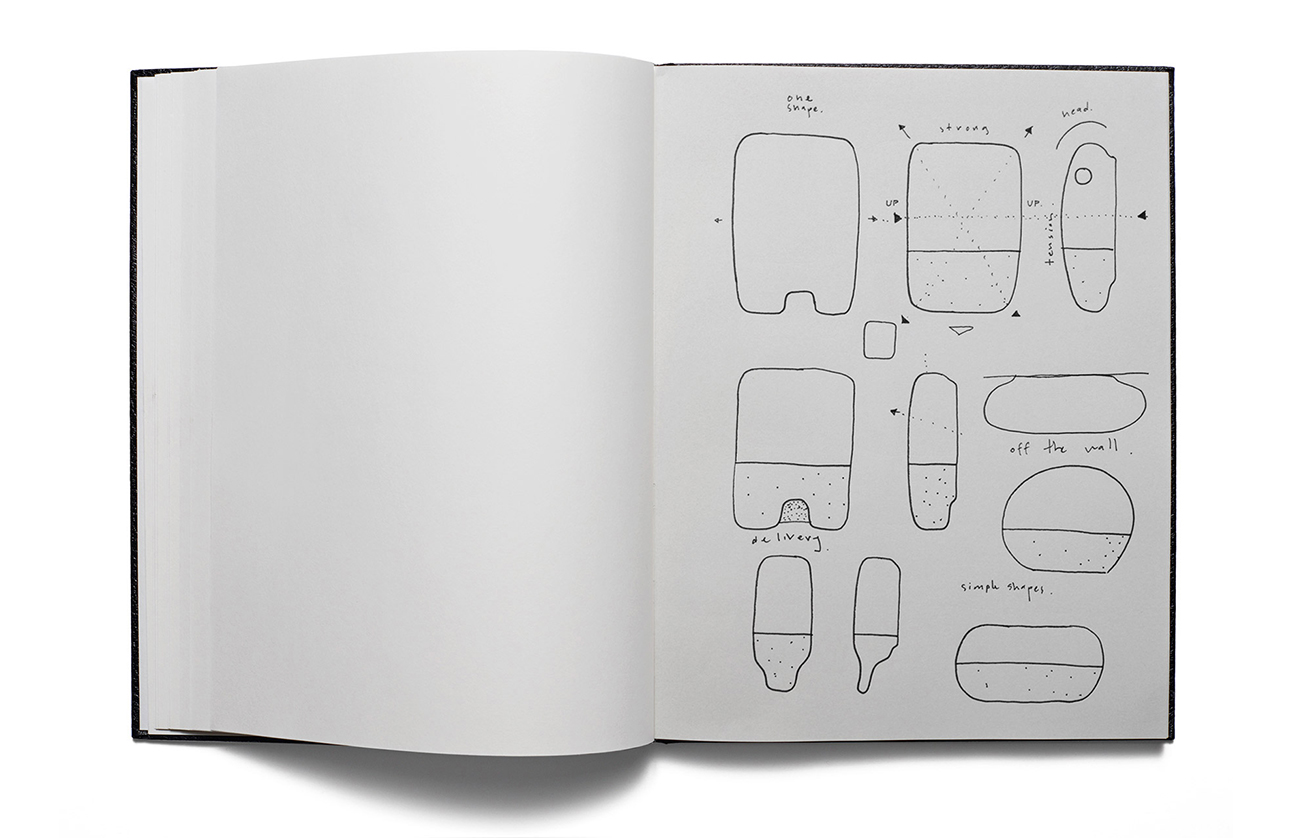 A shell that protects and invites. The capsule is the essential building block. Simple, functional, necessary. A minimal shell that protects and suggests the presence of its content. Look at it – the dispenser's appearance is soft, organic, and friendly. Its surface, solid and translucent, guides you to its core action: the release of paper and soup. You can't go simpler than that. The line is available in white and black.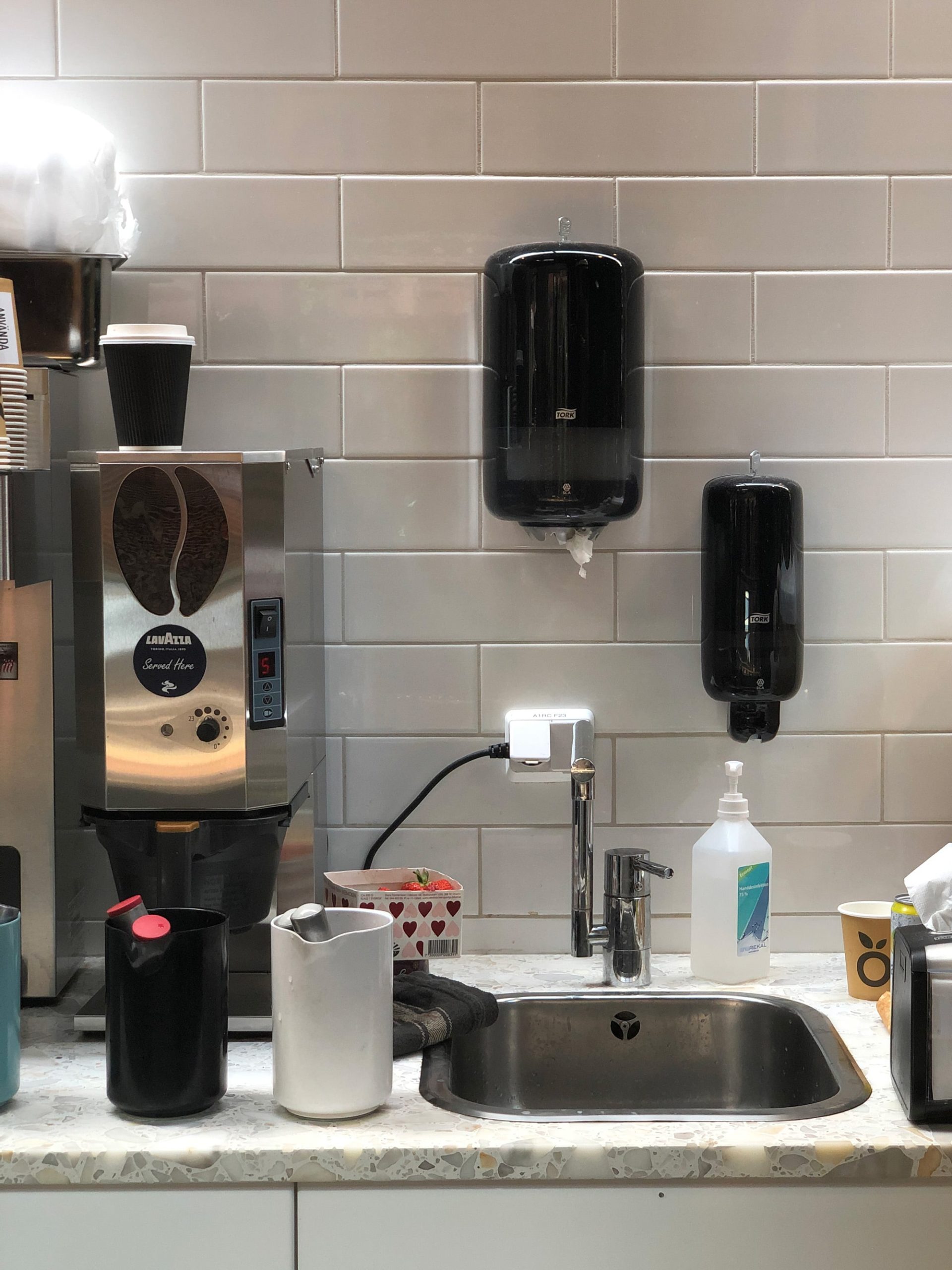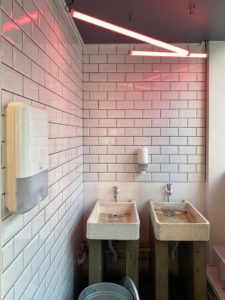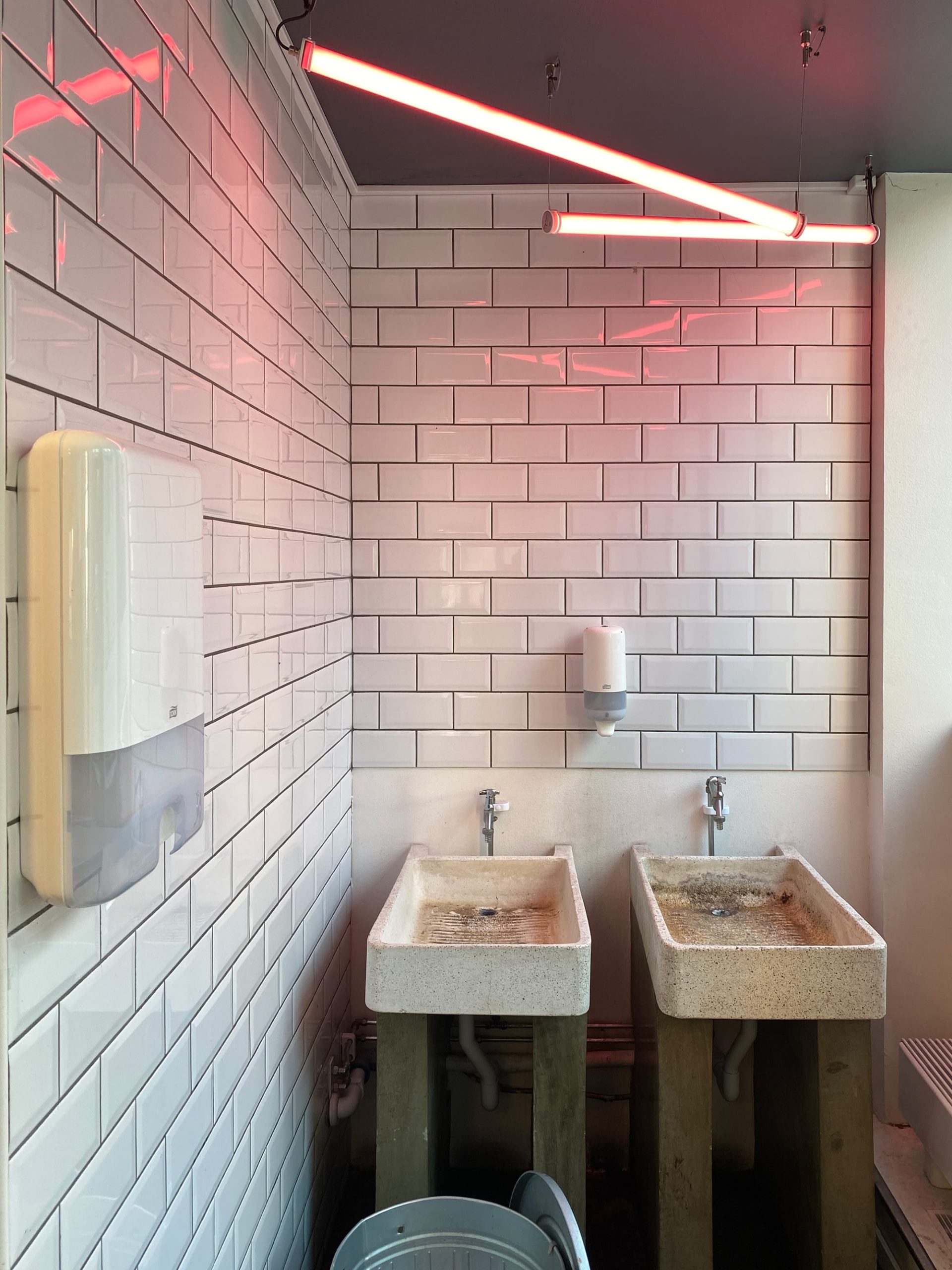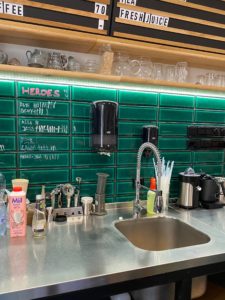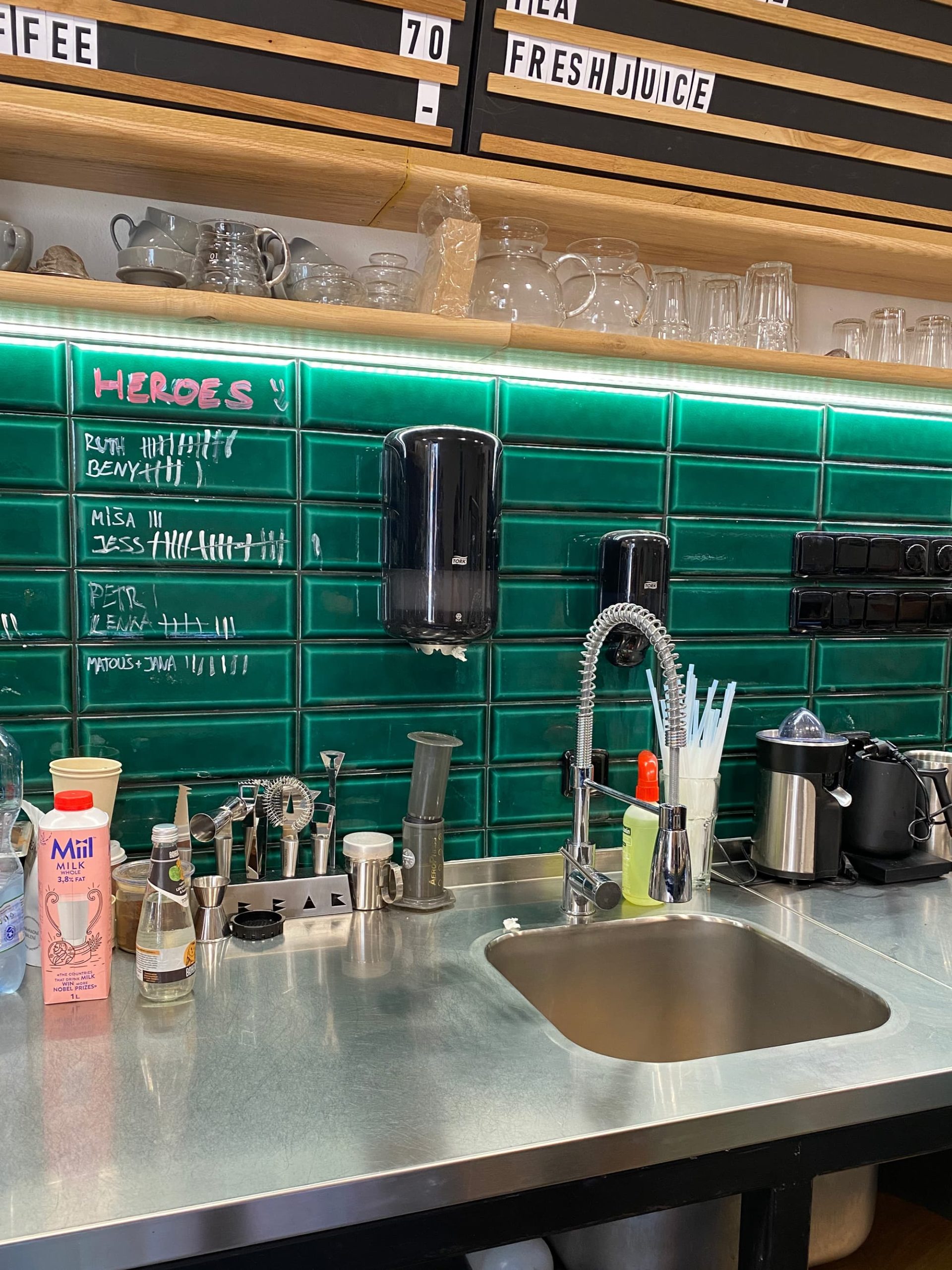 Everyday objects, for everyone. The Bauhaus notion of unity and design accessible to everyone was the bedrock of the project. The product must be obvious, universally intuitive, appealing to everyone. It worked. According to SCA, hundreds of millions of people use it every day across over 100 countries. The Tork Elevation range received both an IF Design Award and Red Dot Design Award. The products were assessed on criteria including functionality, design quality, degree of innovation, and environmental friendliness. Currently worth €50bn, SCA is now the number one provider in the world. Only stating a fact – it was third when we started.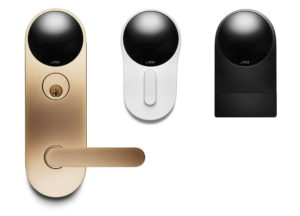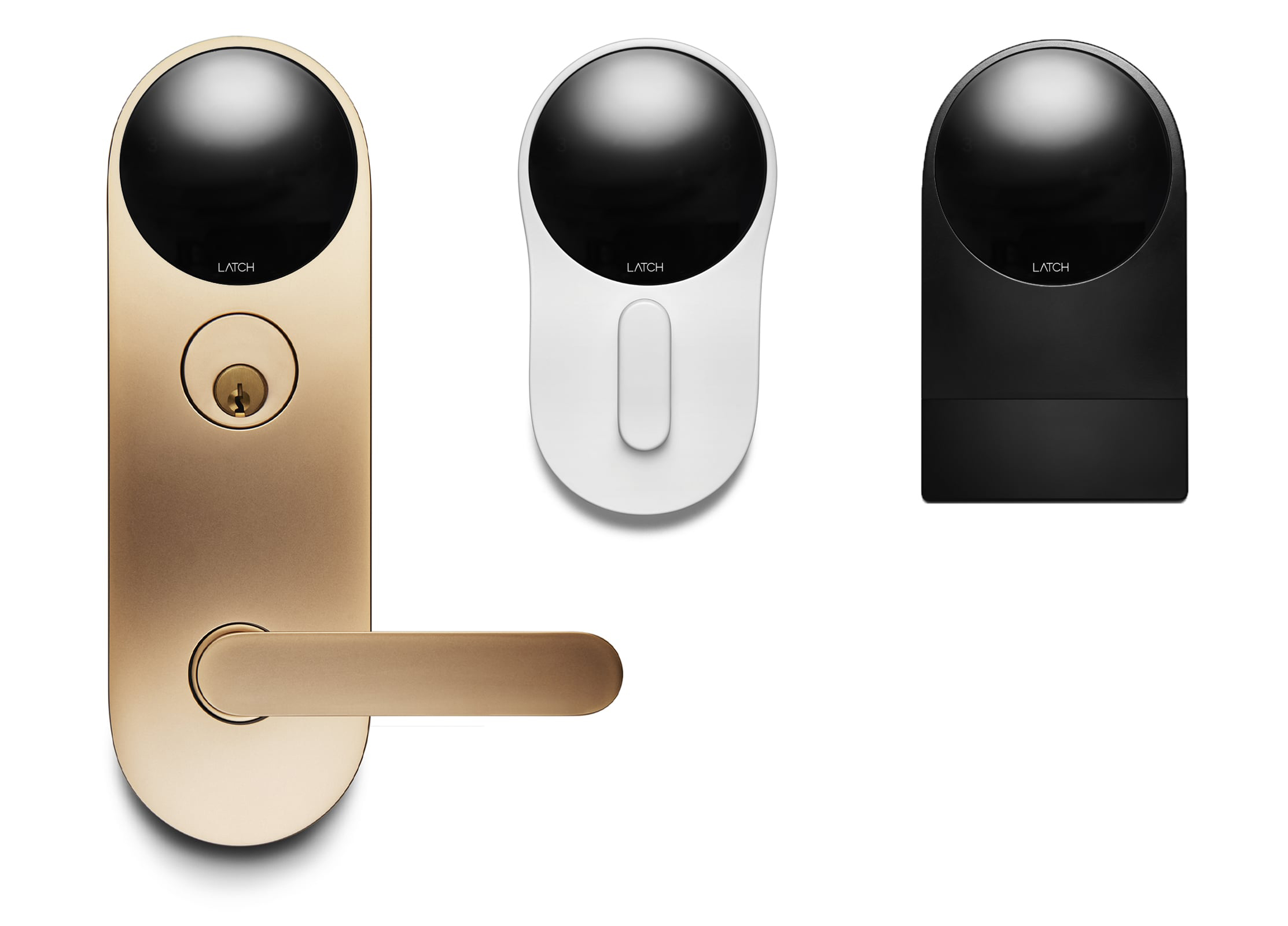 Product, hardware, software, services. Latch is an example of a successful and valuable product startup: a series of services and software built upon a unique product proposition and a proprietary hardware system. The approach was clear. First, rethink the lock according to our contemporary needs. Second, design a timeless product that is universally understood. Easy.
Design for humans. People don't care about technical features! You don't really need to know how your devices work, right? You just want them to make your life better. Discreetly, in most cases. While drafting the first ideas for the lock, we knew Latch must revolve around humanity, not digital complexity. It was clear that a keyless lock for contemporary life required more than merely migrating a physical analog experience to a gimmicky digital replacement. Nothing that a rigorous innovative process, together with naiveness and some magic, cannot do.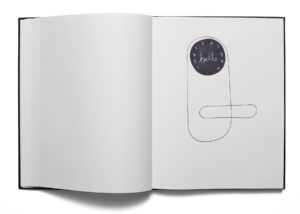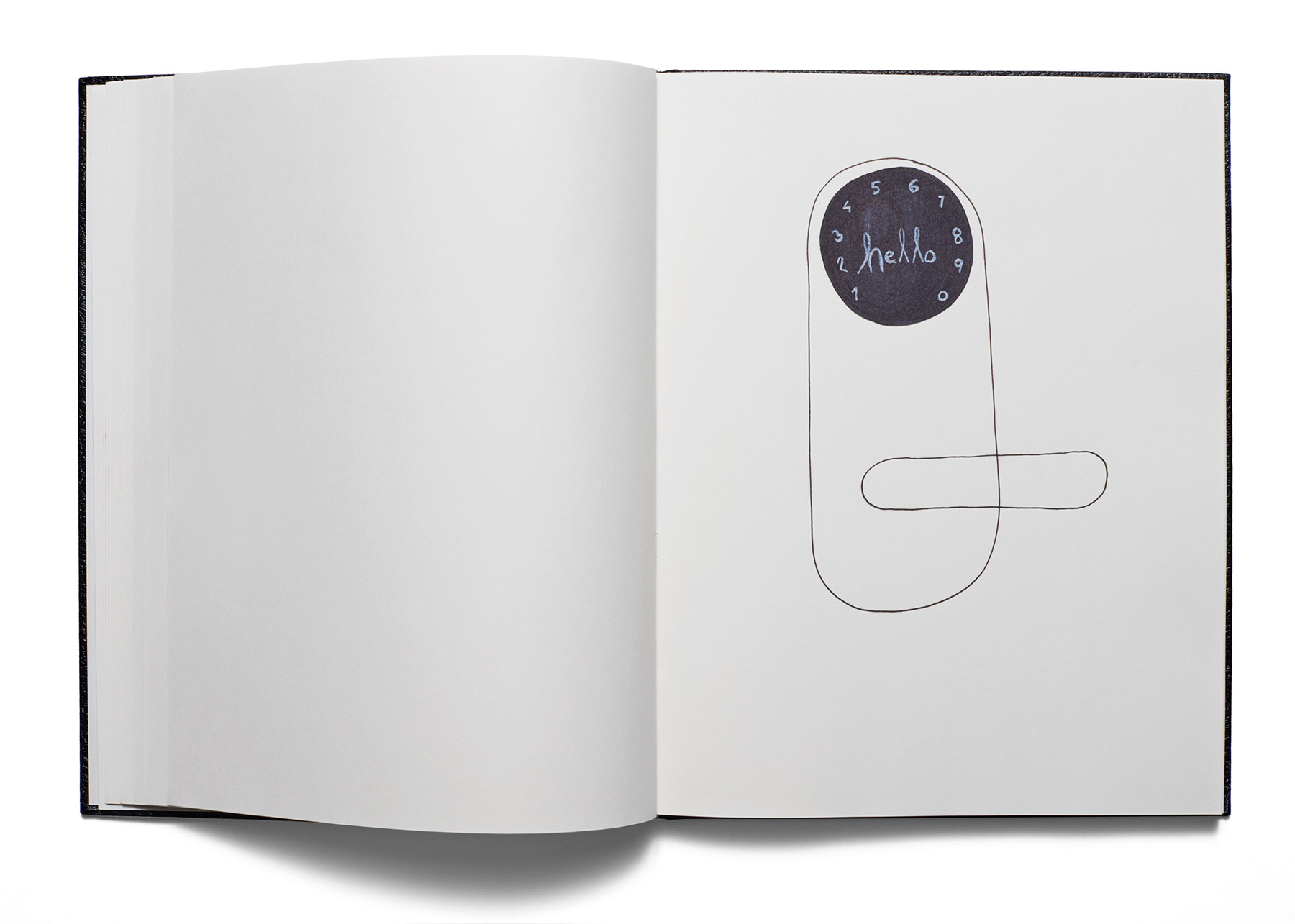 It's all about trust. Trust is what the traditional key is about. But in today's world, the question of trust is no longer a simple binary question. The traditional division between domestic and public is long gone, necessities have changed. Think of it – package deliveries, shared spaces, house swaps, Airbnbs, cleaning management, old good friends crashing on your sofa. To earn your trust, and the trust of all the people who will use it, it needs to be a welcome presence in your home. Inviting, reliable, accessible, straightforward.
Design for everyone, forever. To make the use of the object obvious, the embodiment of the physical object is even more important than the digital layer. If the physical appearance isn't telling the right story, you've confused the user before you've even had the opportunity to invite them into the digital experience. This is why the first object I designed is the part you touch and interact with – the Lens, Latch's touchy-feely brain. It should say touch me.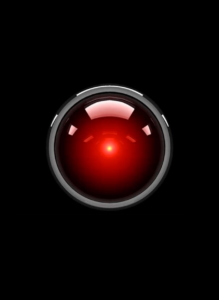 It should say touch me. "The Lens" had to be universally understood as an interface. Its design invites people to touch it, makes for an effortless interaction, conveys a sense of safety, trust, and longevity. How do you do that? High quality and precisely designed hardware built in the black circle. Protecting it, offering it. An ergonomic beautifully shaped door handle finally caps a timeless design, distant from trends and as simple as possible – so that it fits any environment, anywhere in the world.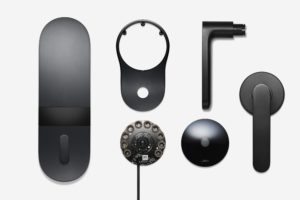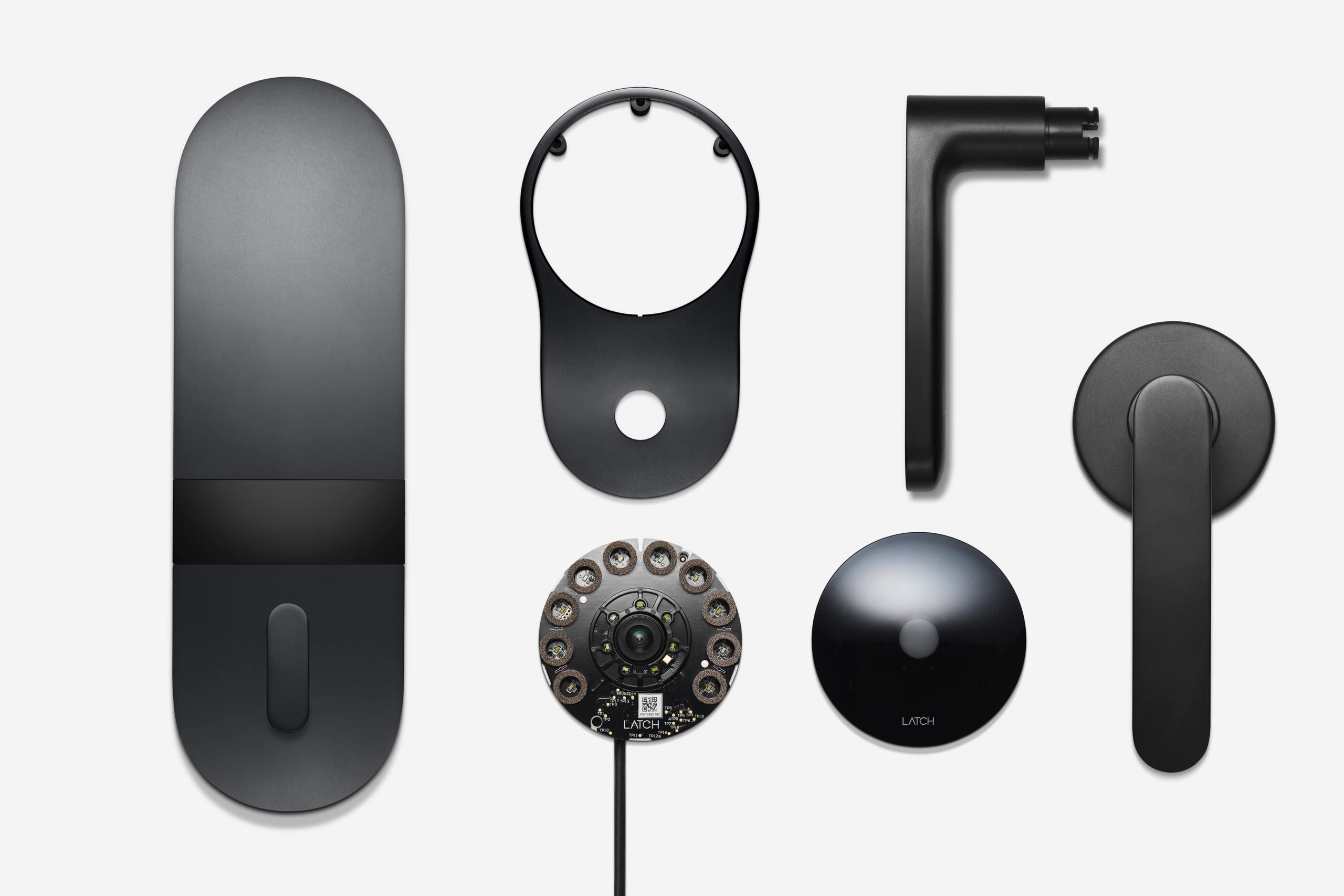 The object makes the village. A digital lock simply addresses the minor annoyance of having to carry a key around with you. For me, the challenge was to design the right experience and service system. So I asked myself – who is this lock for? Who are the end-users?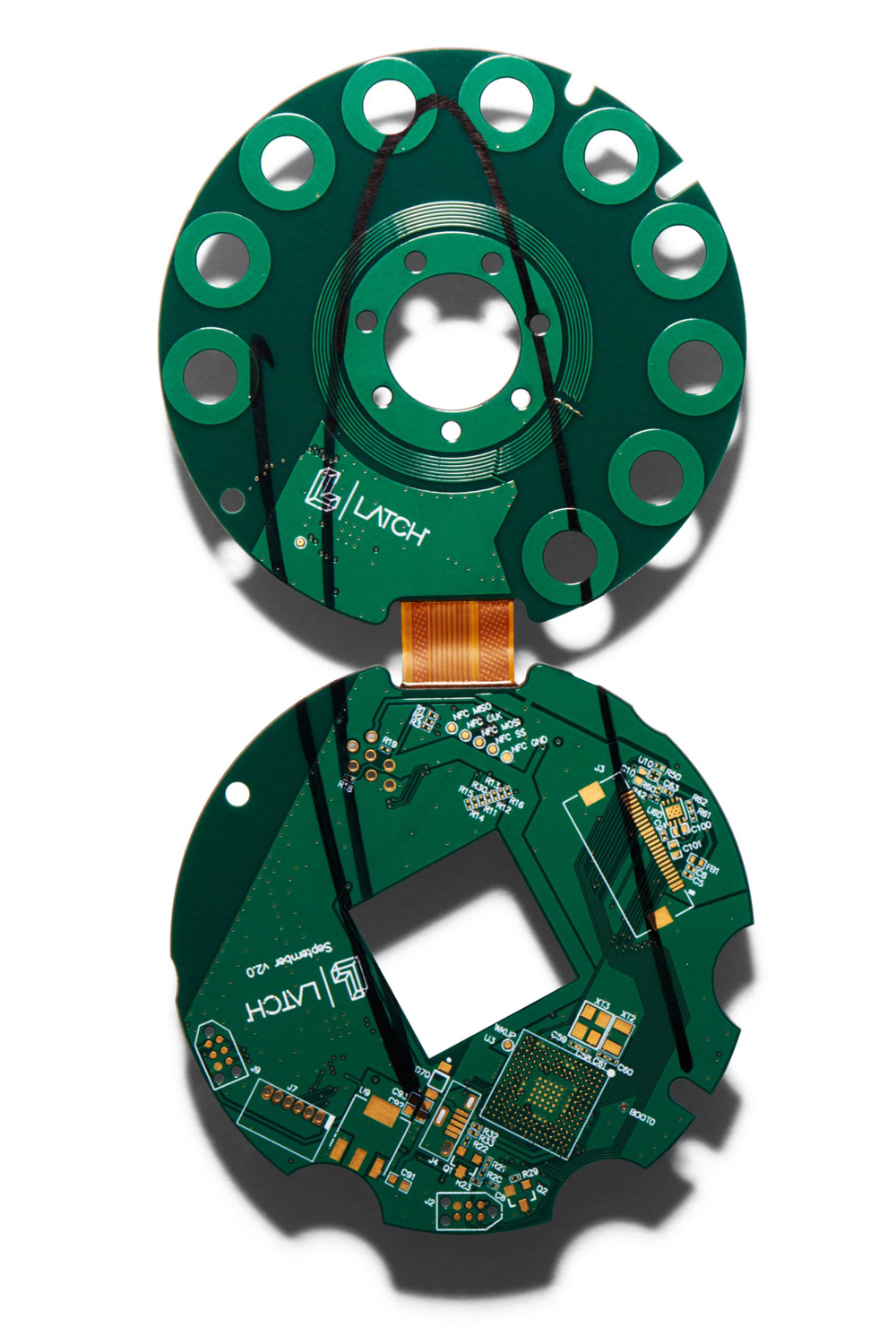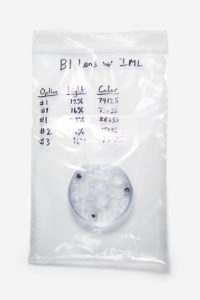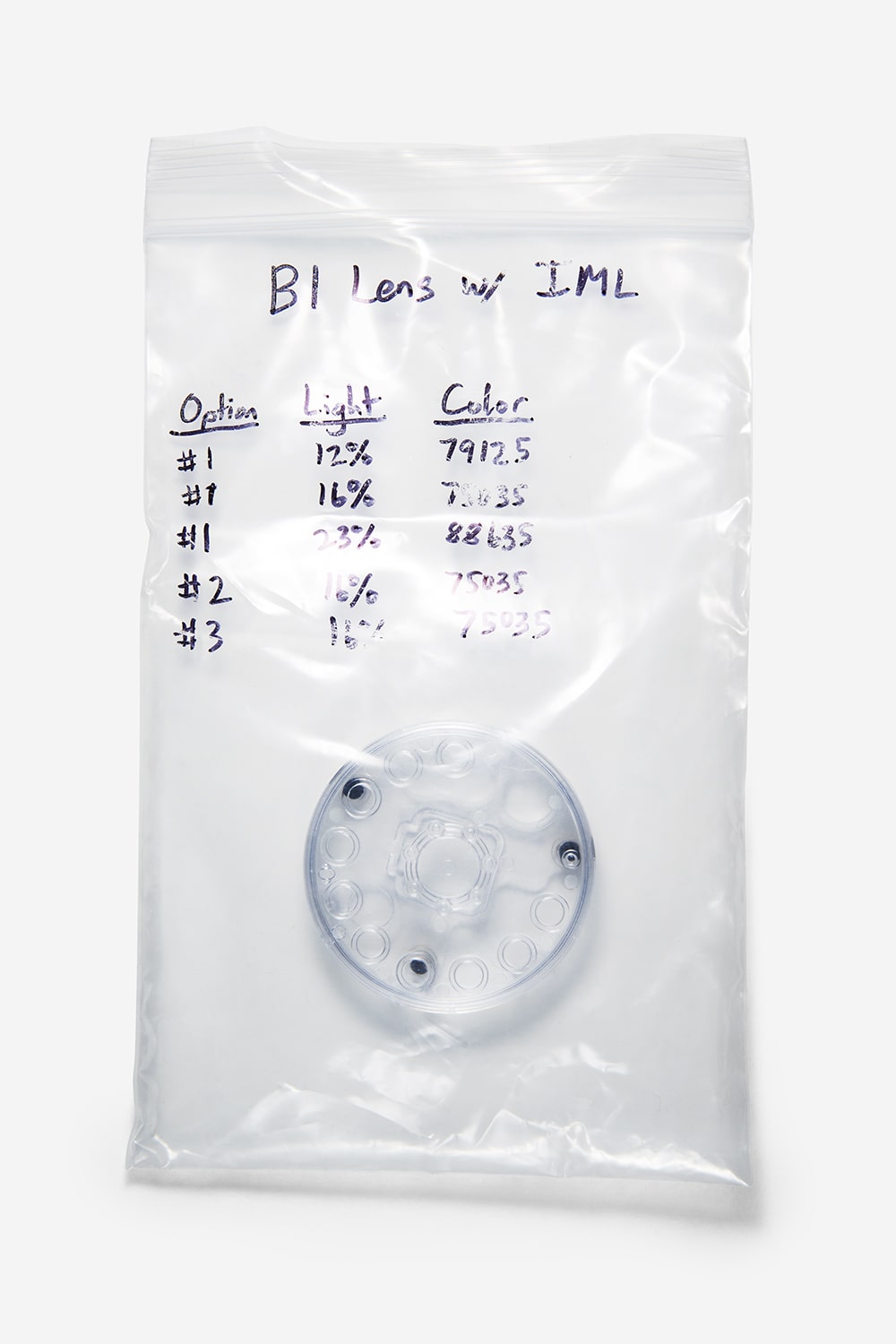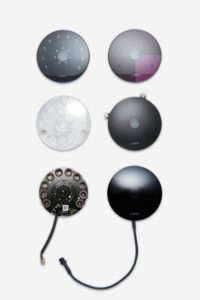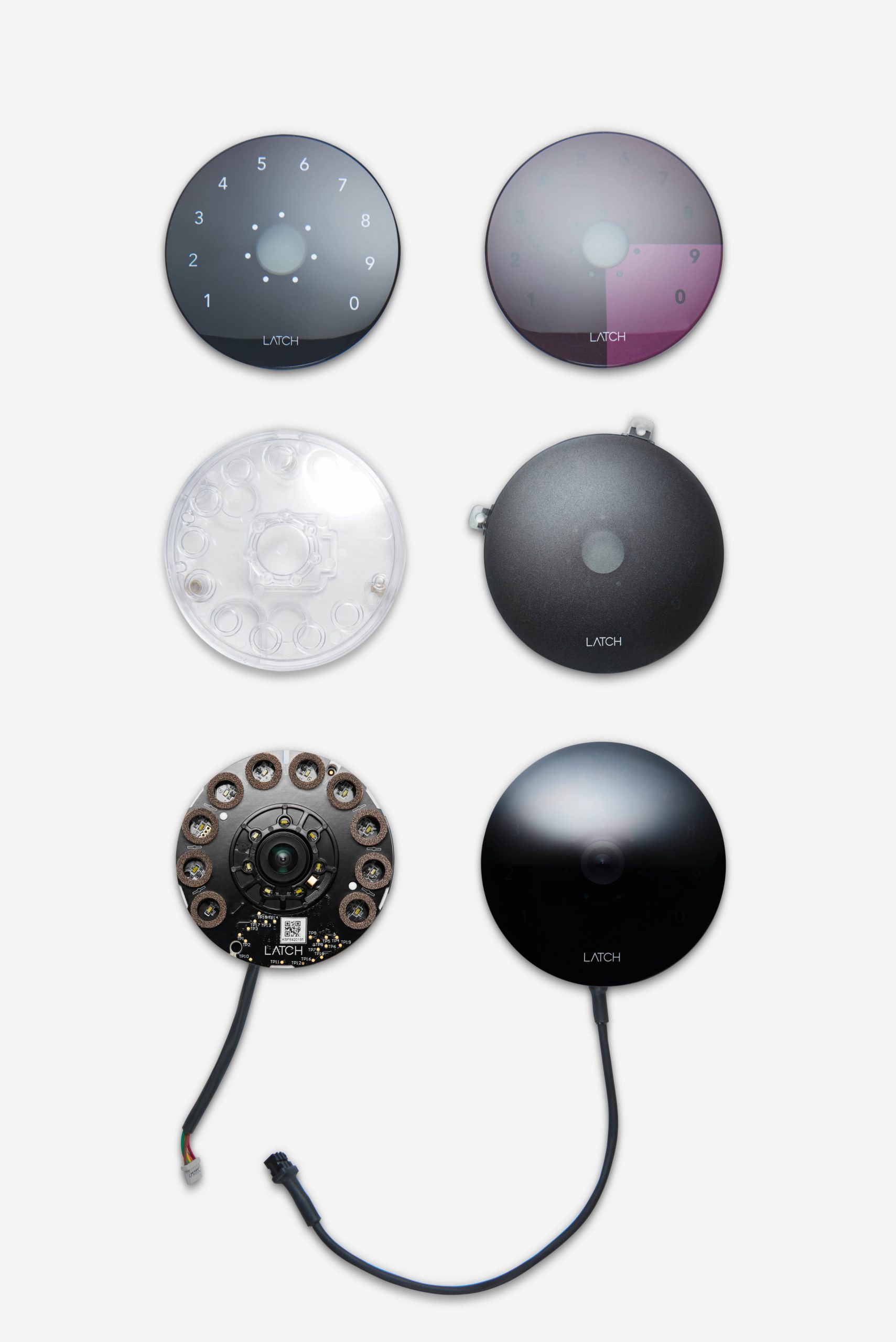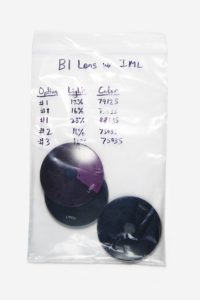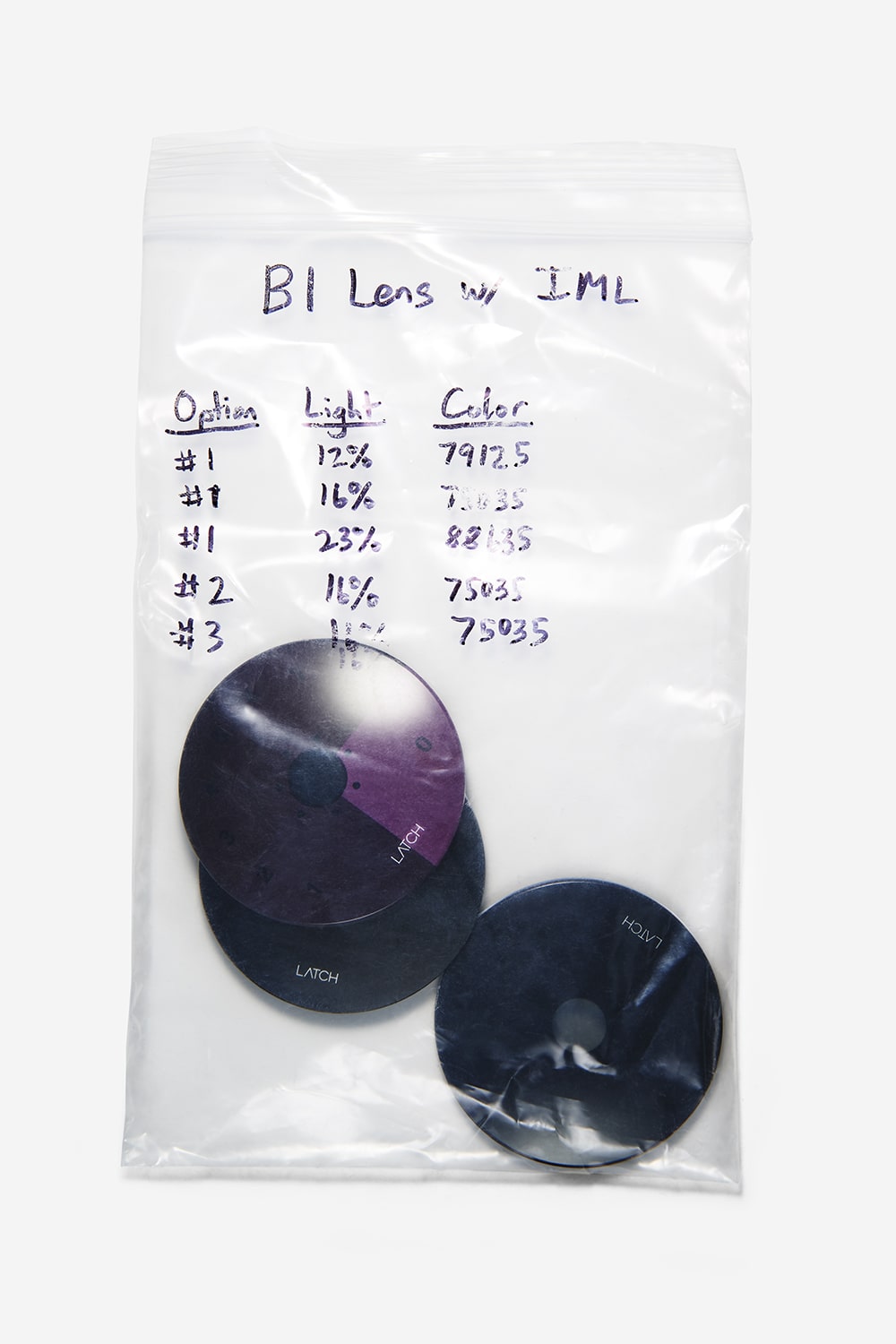 They are tenants, building managers, and service people. From package deliveries to cleaning personnel, your plumber, or some friends who need to drop their bags while they're in town. Instead of considering the differences between them, I focused on what was a common need between them all – the need to share access in an easy and universally understood way. After all, we were replacing the key, an object we all understand how to use. These categories of people will have to share one solution, as they are all part of the same village, intended as a community who lives and shares services all across the same system, the same app, connected to the same devices.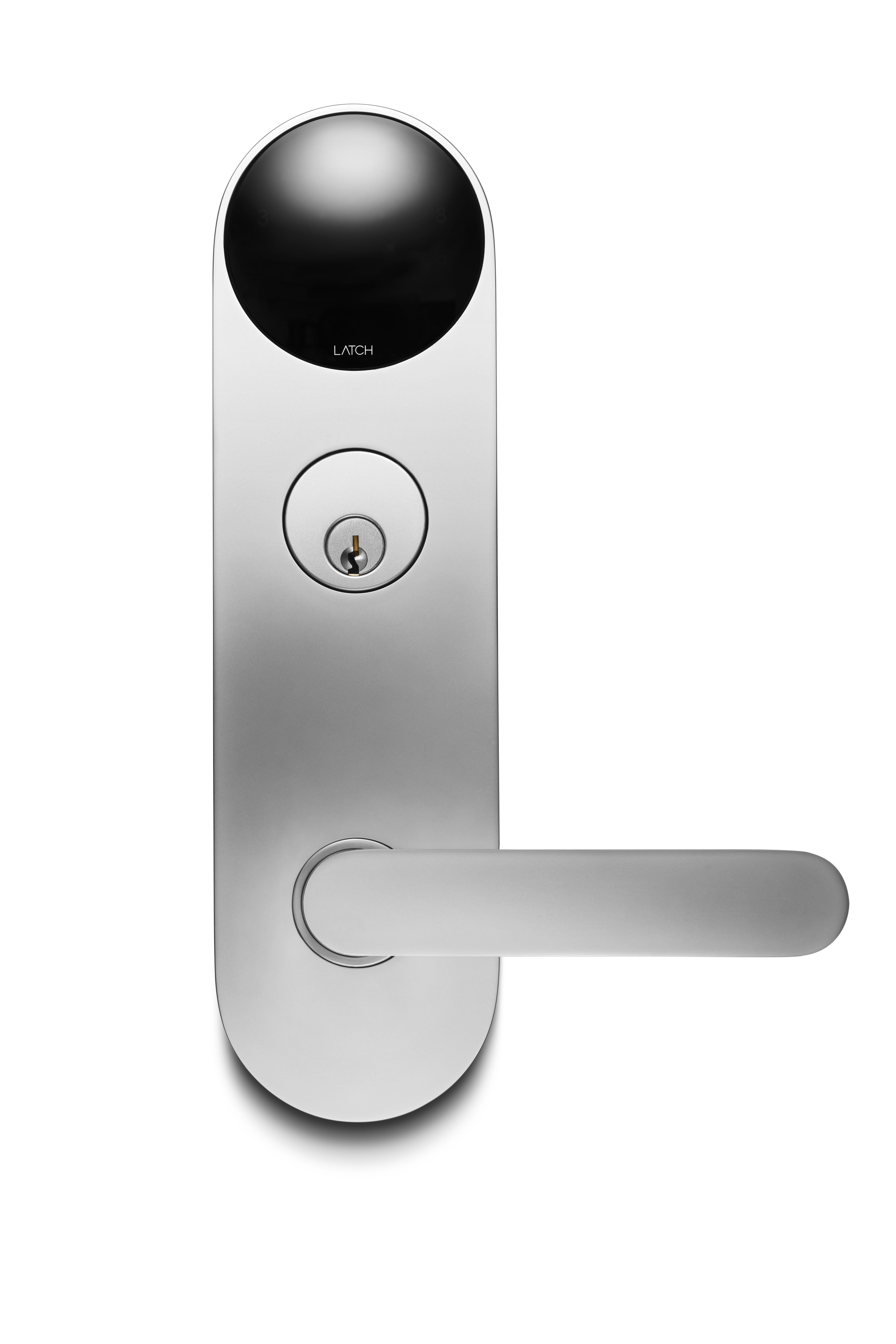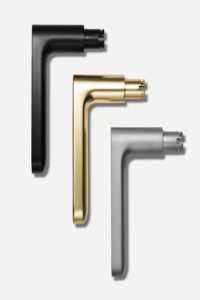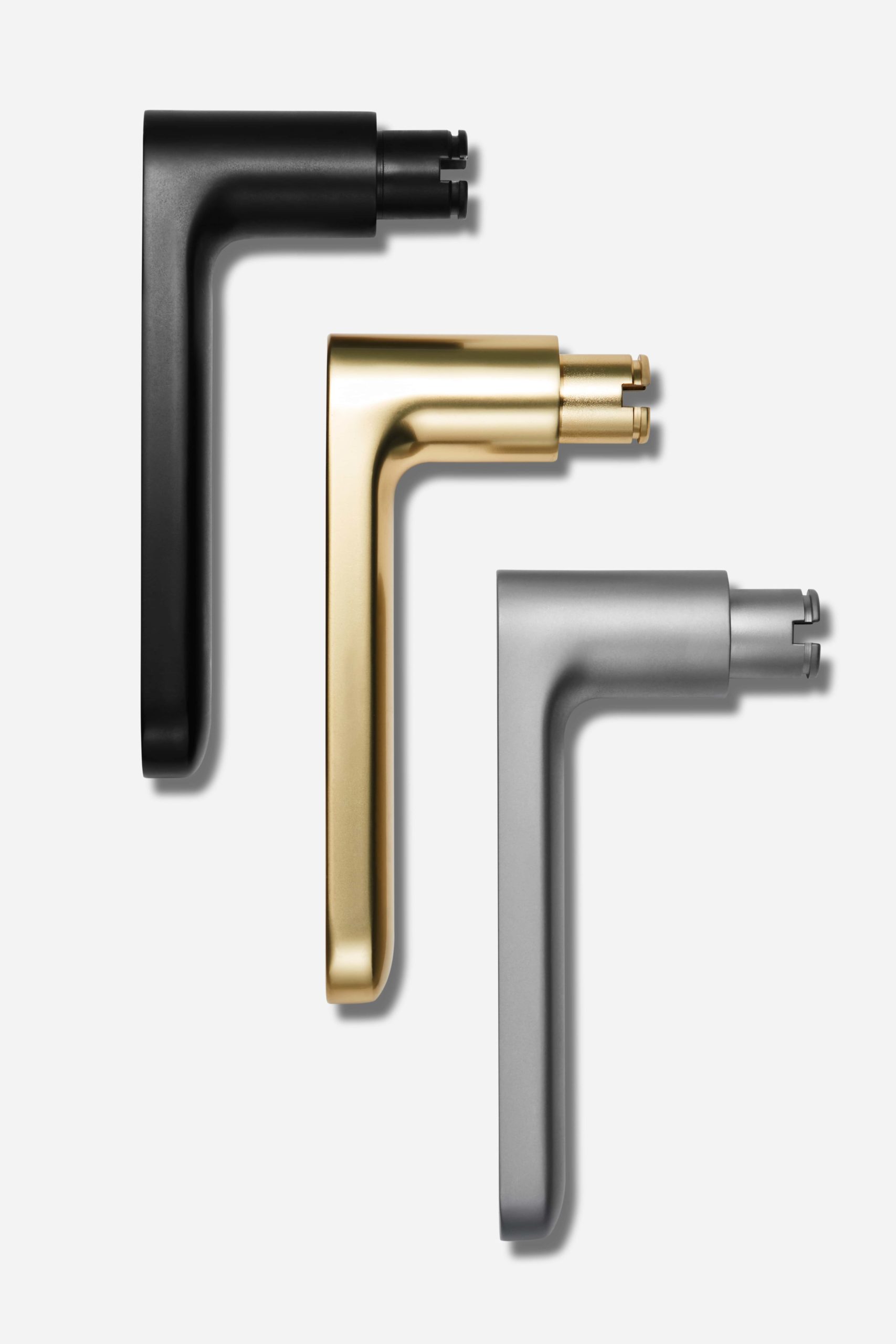 Connectivity, smart access, and guest delivery management are crucial aspects of a modern home, together with remote access control, home sensors, and security personalization. How do you make everyone see that? Through the very same embodiment of the object – its design.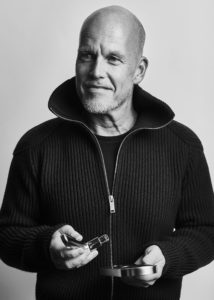 ↑ Thomas Meyerhoffer with the prototype of Latch, California 2014 (Picture by Christoffer Dahlkars).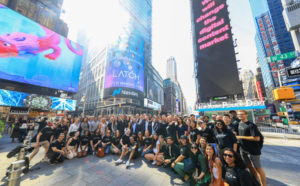 ↑ Latch Team in Times Square, New York 2021.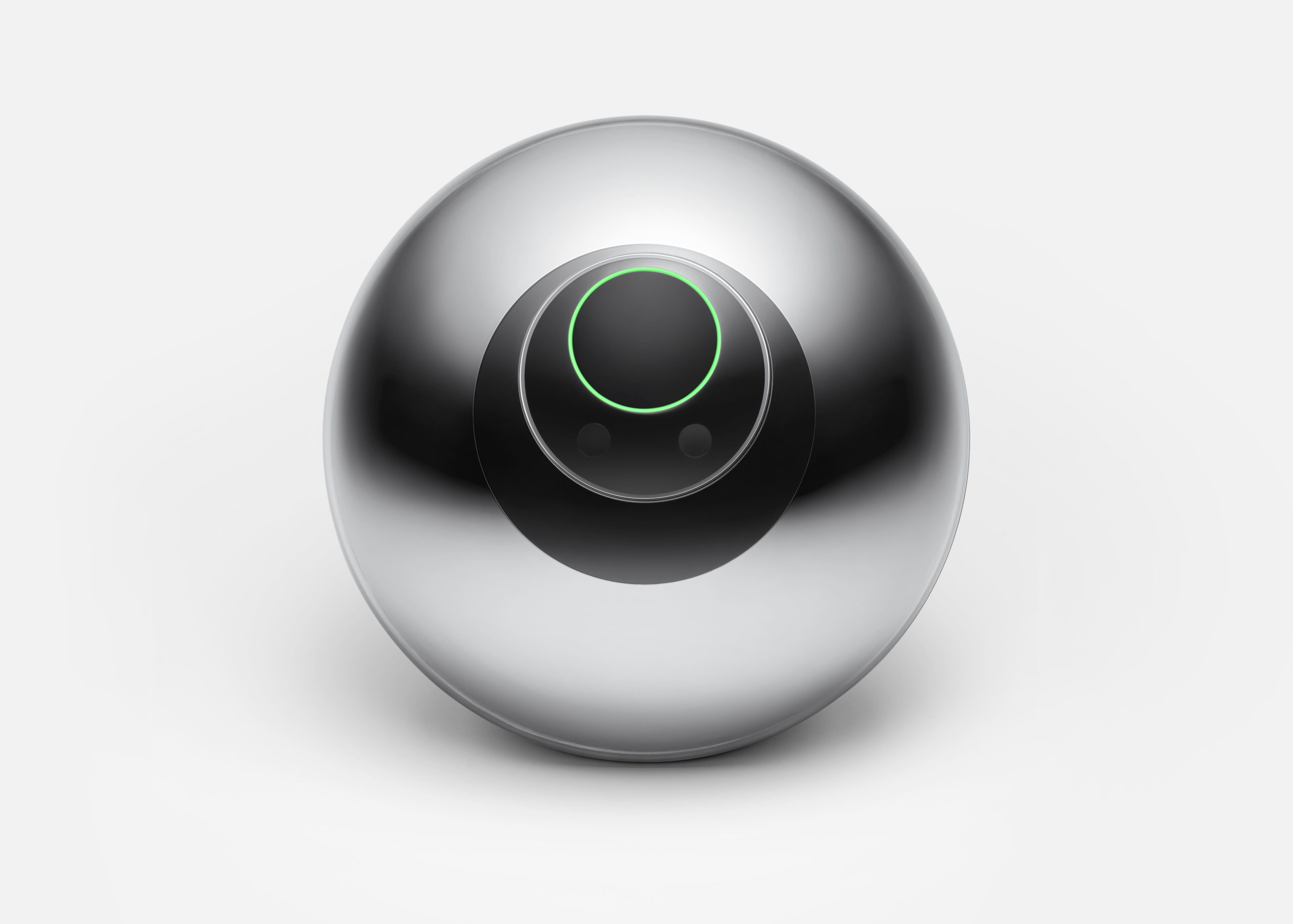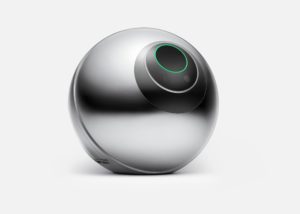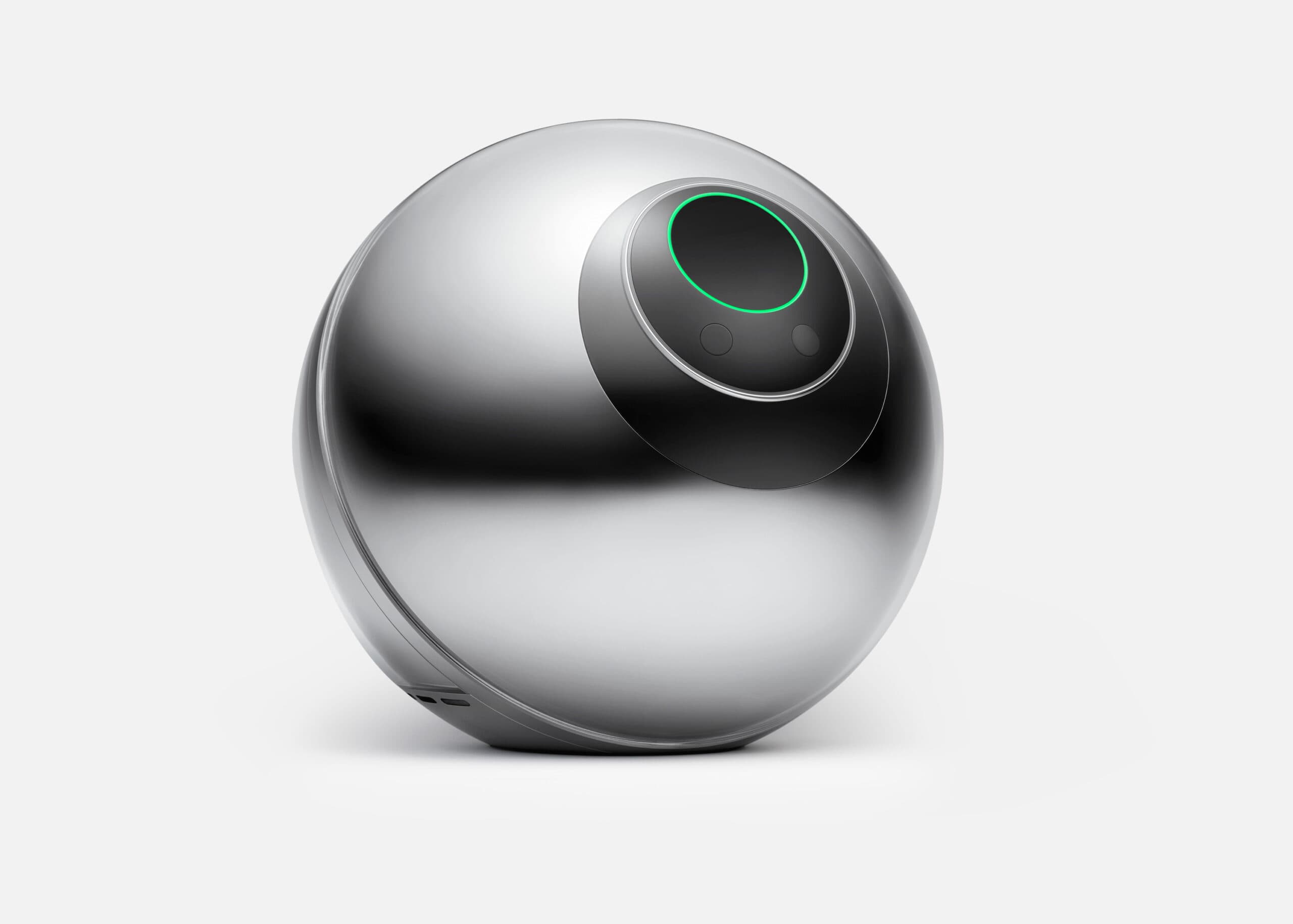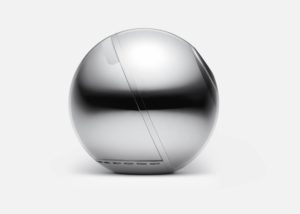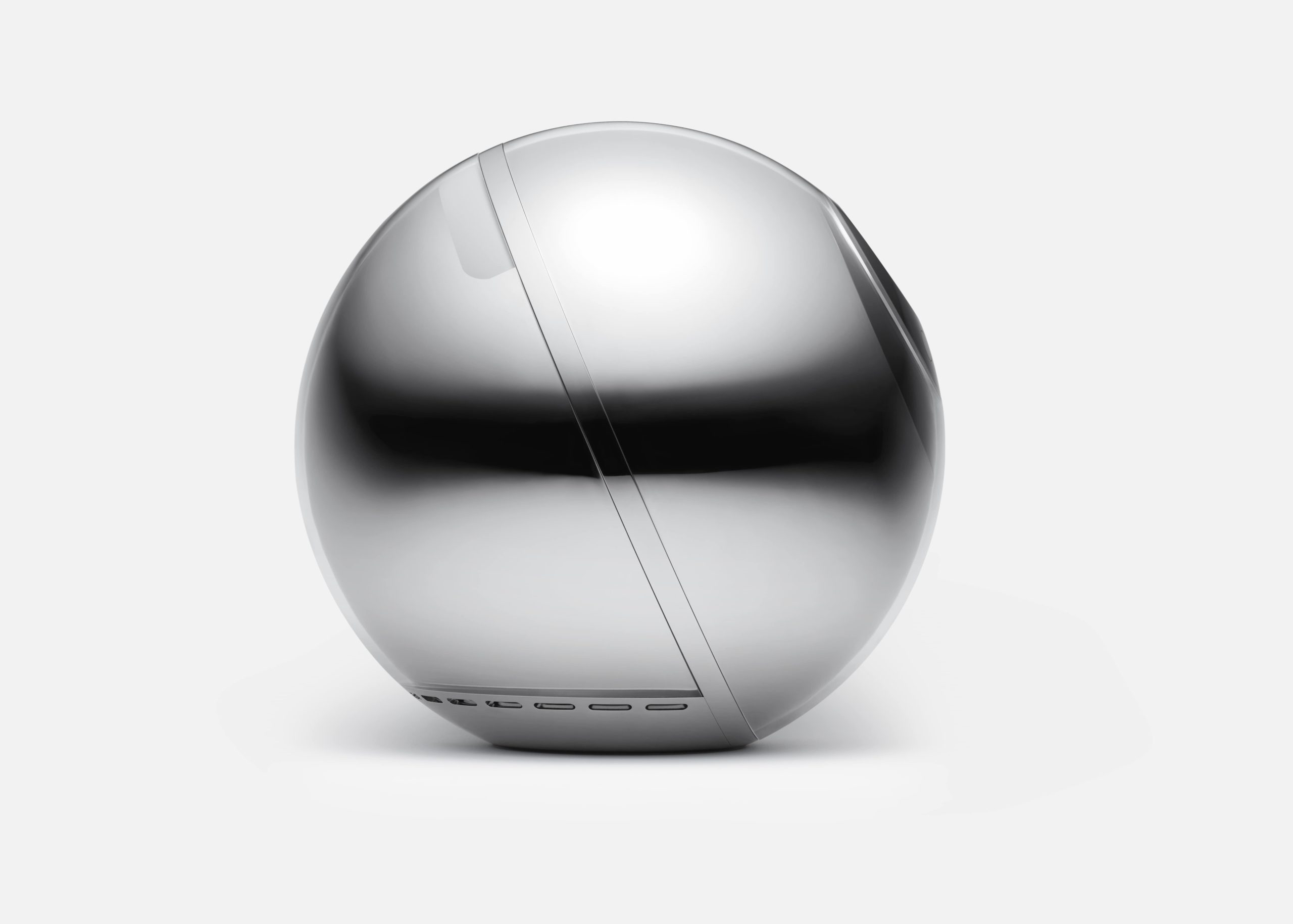 The key to a human system is humans. The creation of such a network required one major challenge to be solved: humans must prove they are, you know, human. The answer is a new device able to identify users through iris recognition – just to know that you are you and nobody else. It captures the image of an eye, generates a unique code, enables users in.
The Orb is both the representation and the enabler of Worldcoin. It had to be conceived as a meaningful symbol of the global circulation of wealth, a cocoon for biometric identification technology, and a physical interface embodying the most essential interaction between humans and the system. The device fully preserves users' privacy through zero-knowledge cryptography and, unlike many other decentralized services we use today, it does not require any other personal information.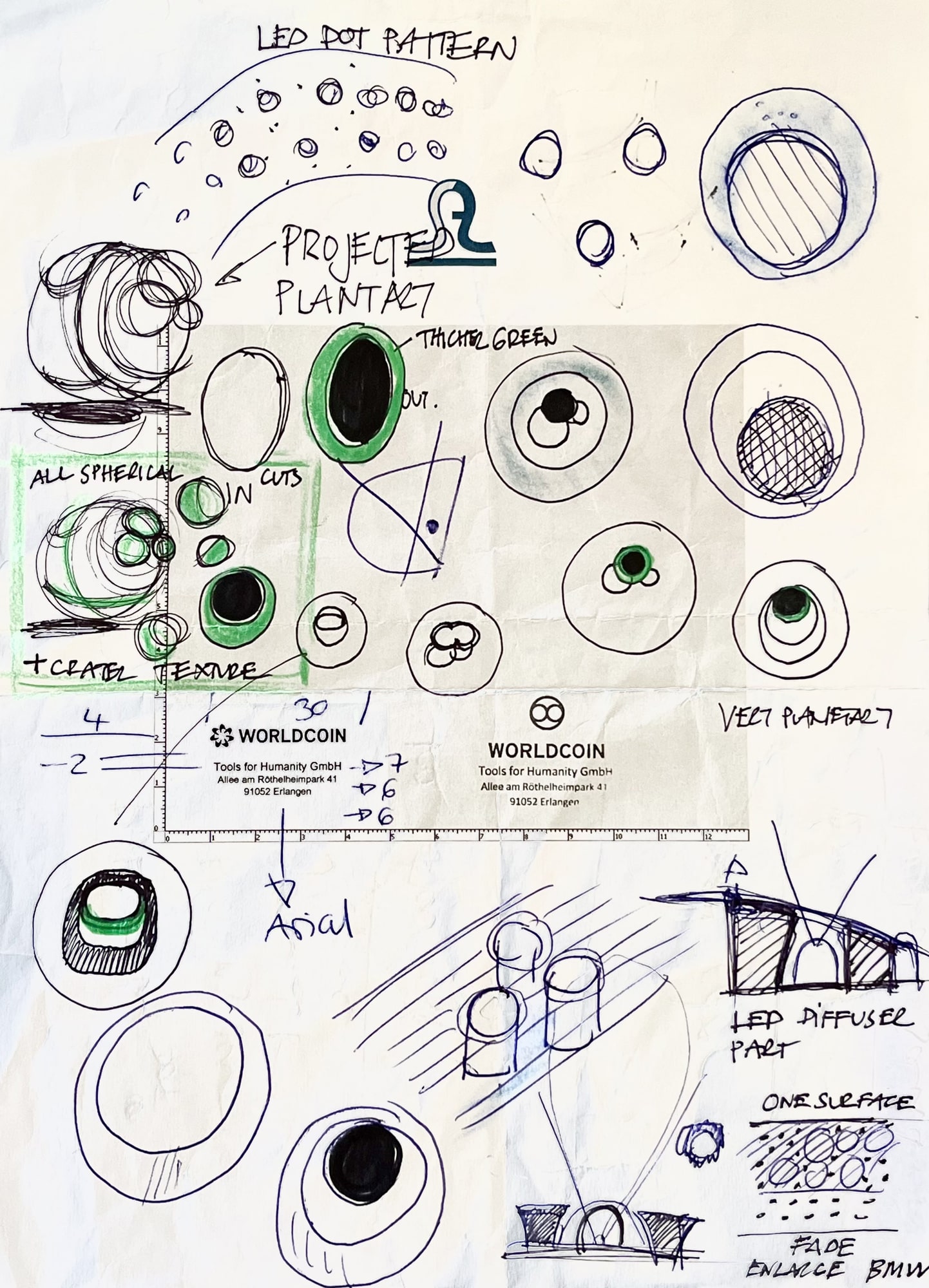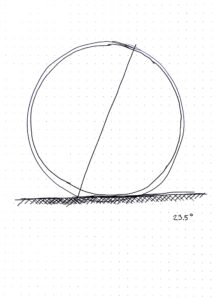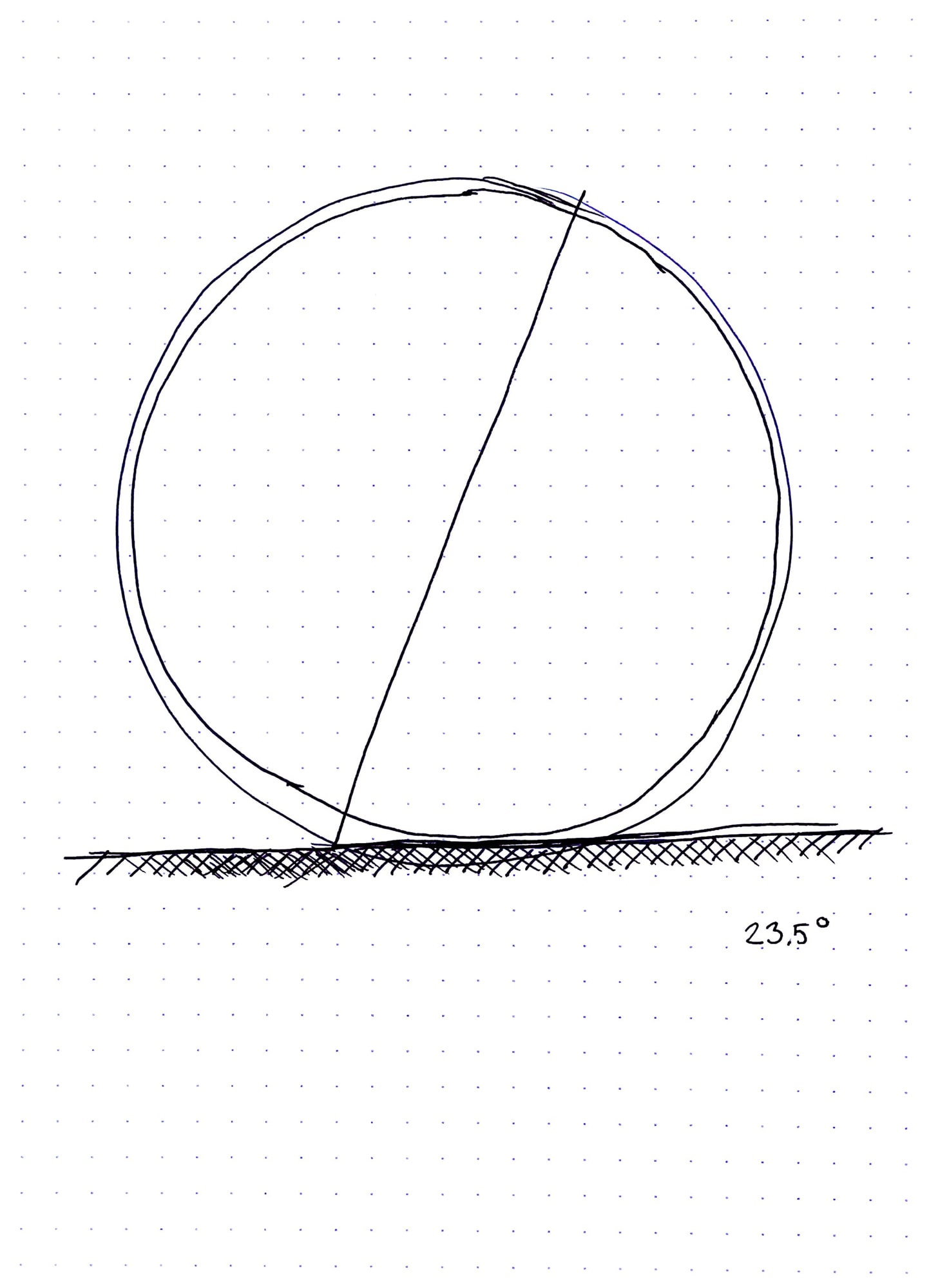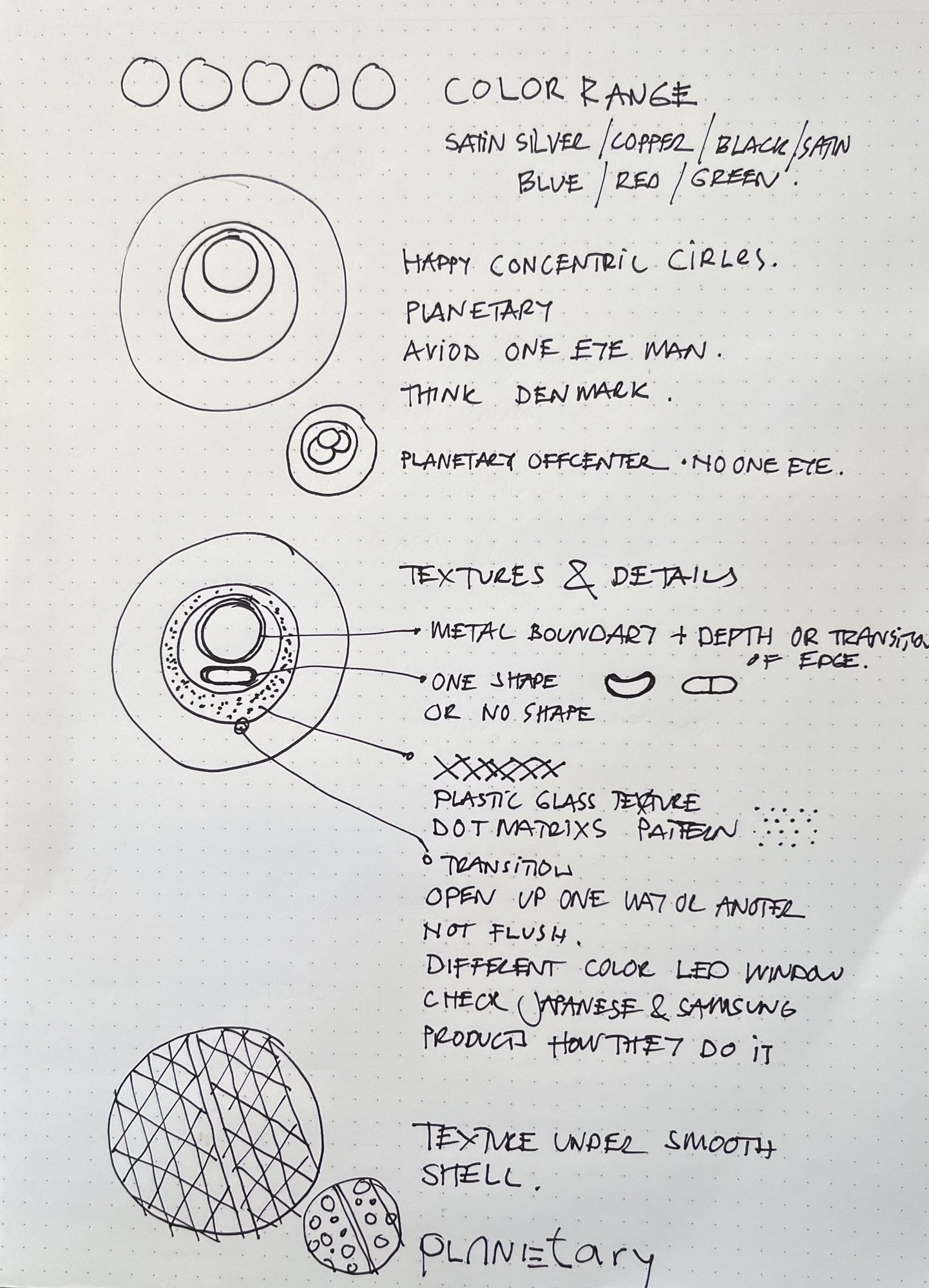 The Orb is both the representation and the enabler of Worldcoin. It had to be conceived as a meaningful symbol of global circulation of wealth, a cocoon for biometric identification technology, and a physical interface embodying the most essential interaction between humans and the system. The device fully preserves users privacy through zero knowledge cryptography and, unlike many other decentralized services we use today, it does not require any other personal information.
Design enables dialogue between us and technology. The Orb should be universally understood, neutral, and safe. It should speak of hope, wealth, privacy, global connection, and, fundamentally, of trust. The spherical shape embodies the worldly and generous intention of the project. The design, planetary in reference with its structural centerline set at 23.5 degrees – same as the Earth's axis – tilt the interface and camera towards the user. In the design process, much effort was made to hide the eye scanning cameras and the many sensors needed to verify that each human is unique, with the aim to create a natural, discreet, and inviting onboarding experience.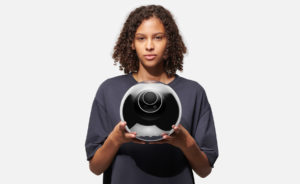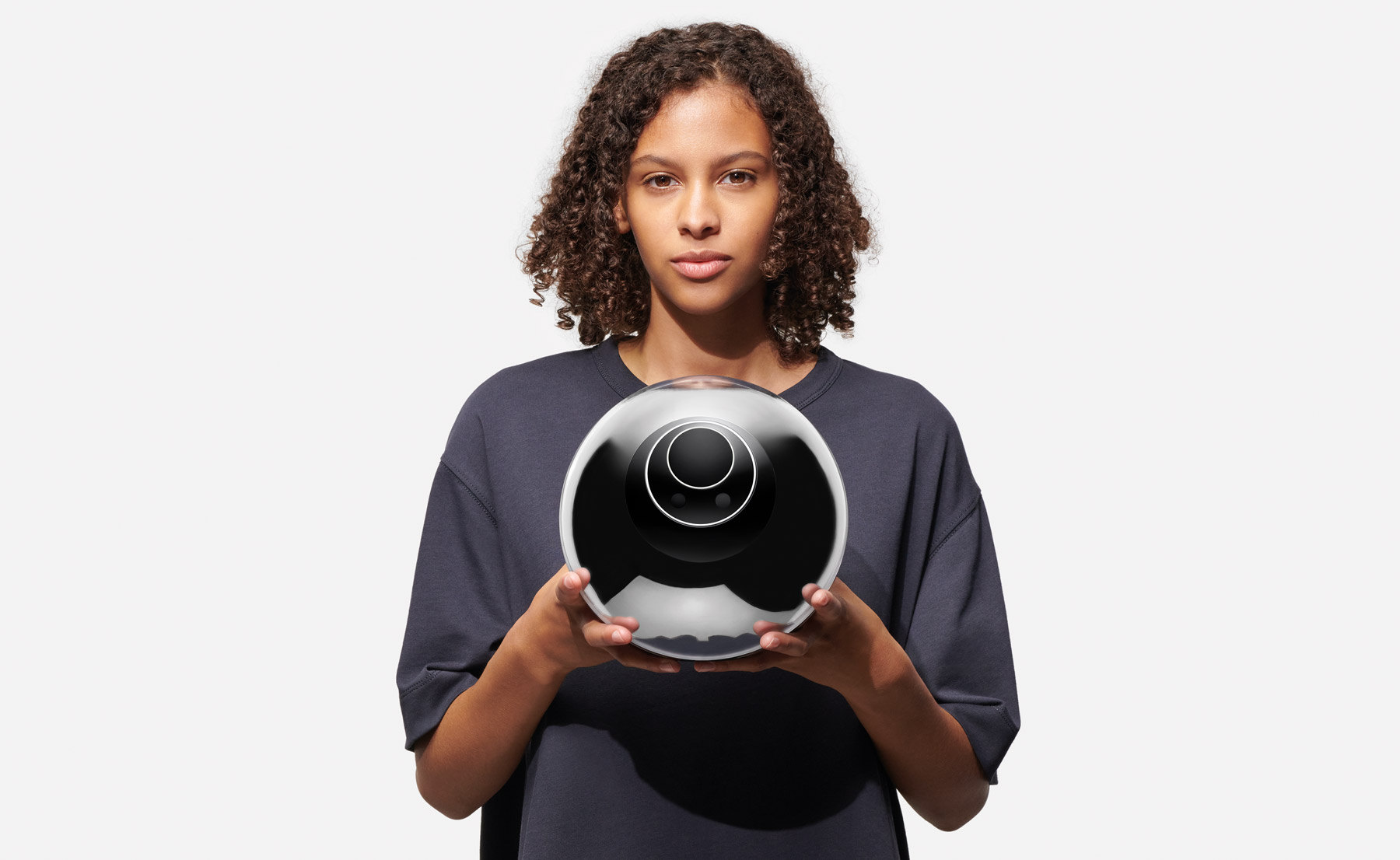 Global participation, global UI. The overall experience is designed to be clear and direct, enabling a system that uses decentralized technologies and a unique object to create value for the common human. The user interface is created with two concentric LED circles that guide the user through the onboarding process. Simple, intuitive, and straightforward.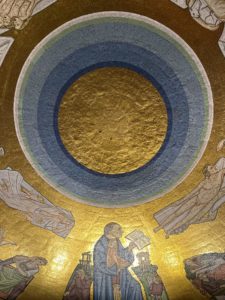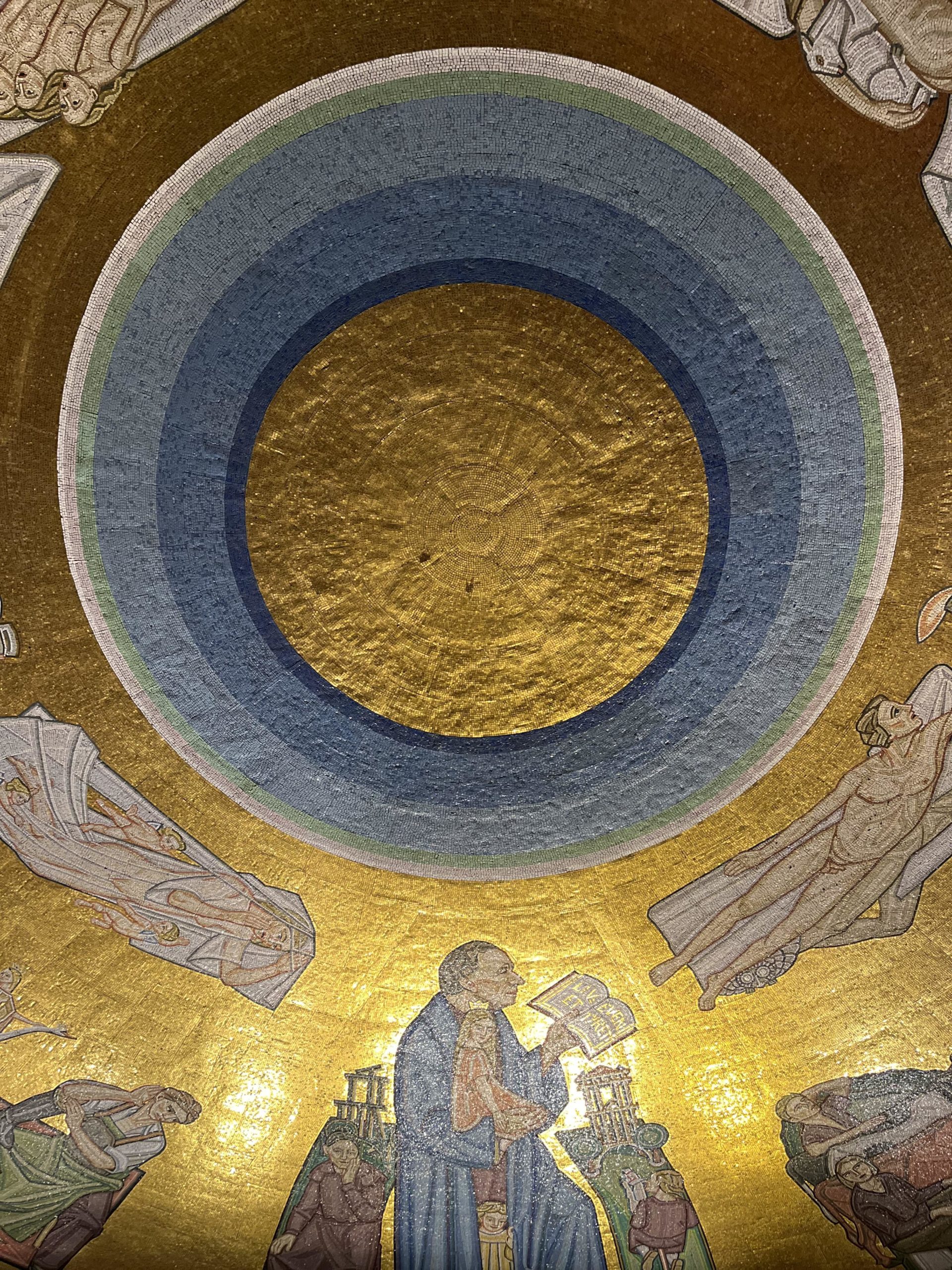 The dream we are designing for. The Orb is an enabler to a world where everyone, regardless of who they are, could participate in the growing space of digital economies and benefit from decentralized, collective ownership. The global launch is only a few months away. Field tests are running in many locations worldwide, people are waiting hours to receive their free share, and entrepreneurs are already building whole businesses around the Orb. We believe technology will let us increase equality of opportunity and access to economic growth on a global scale. The launch of Worldcoin is only the first step towards that world.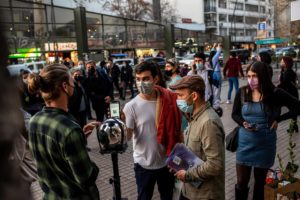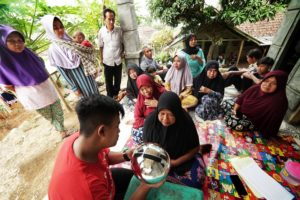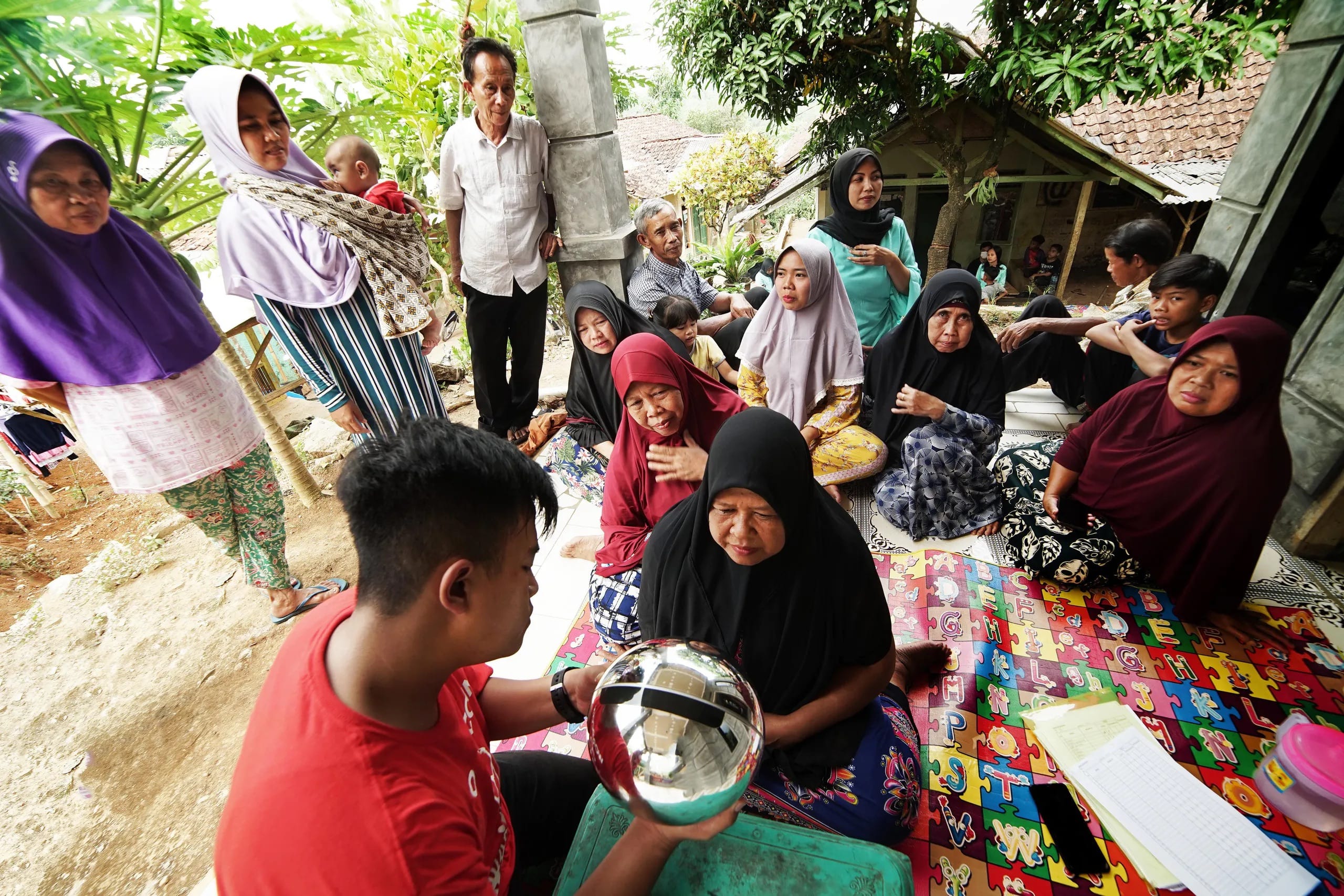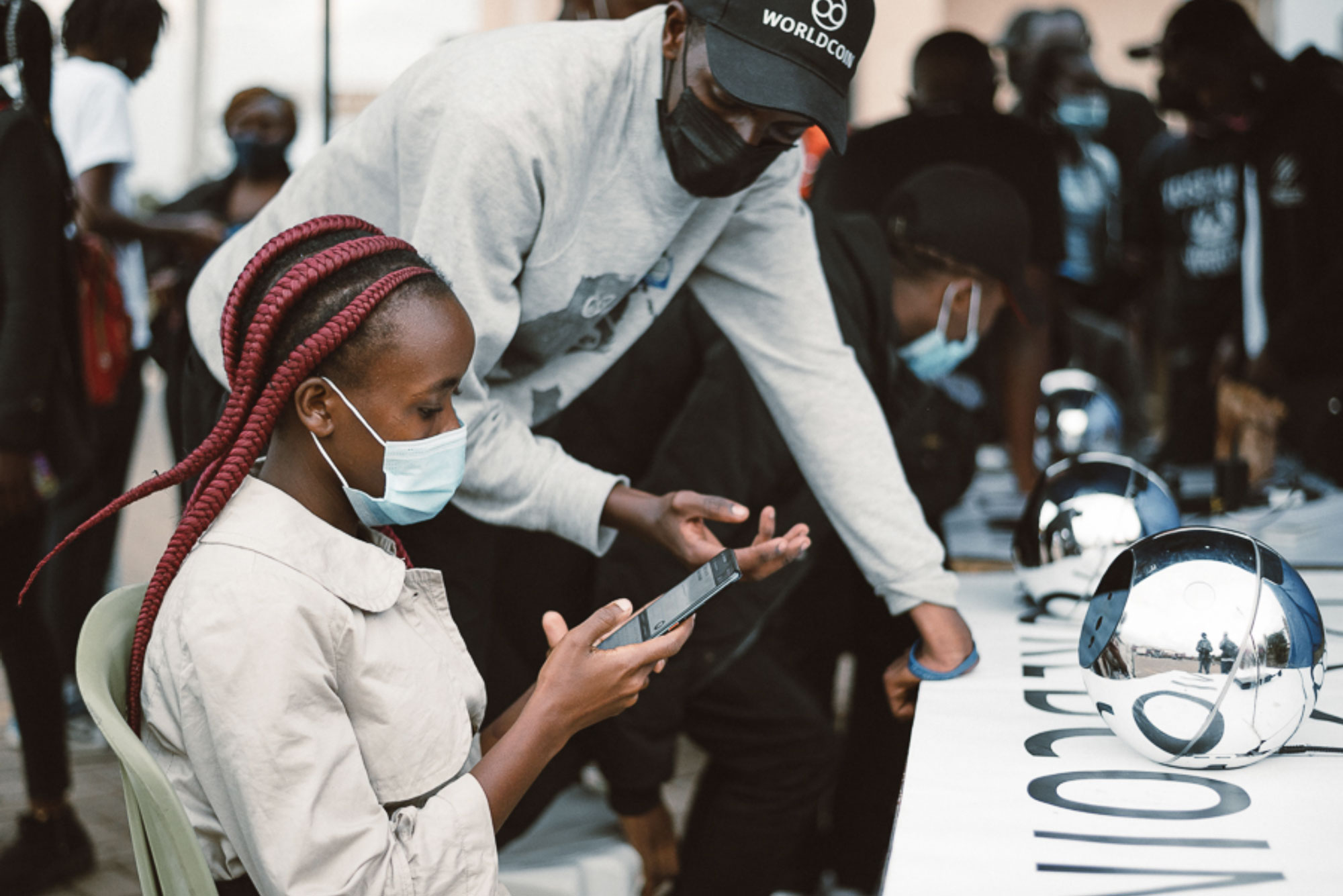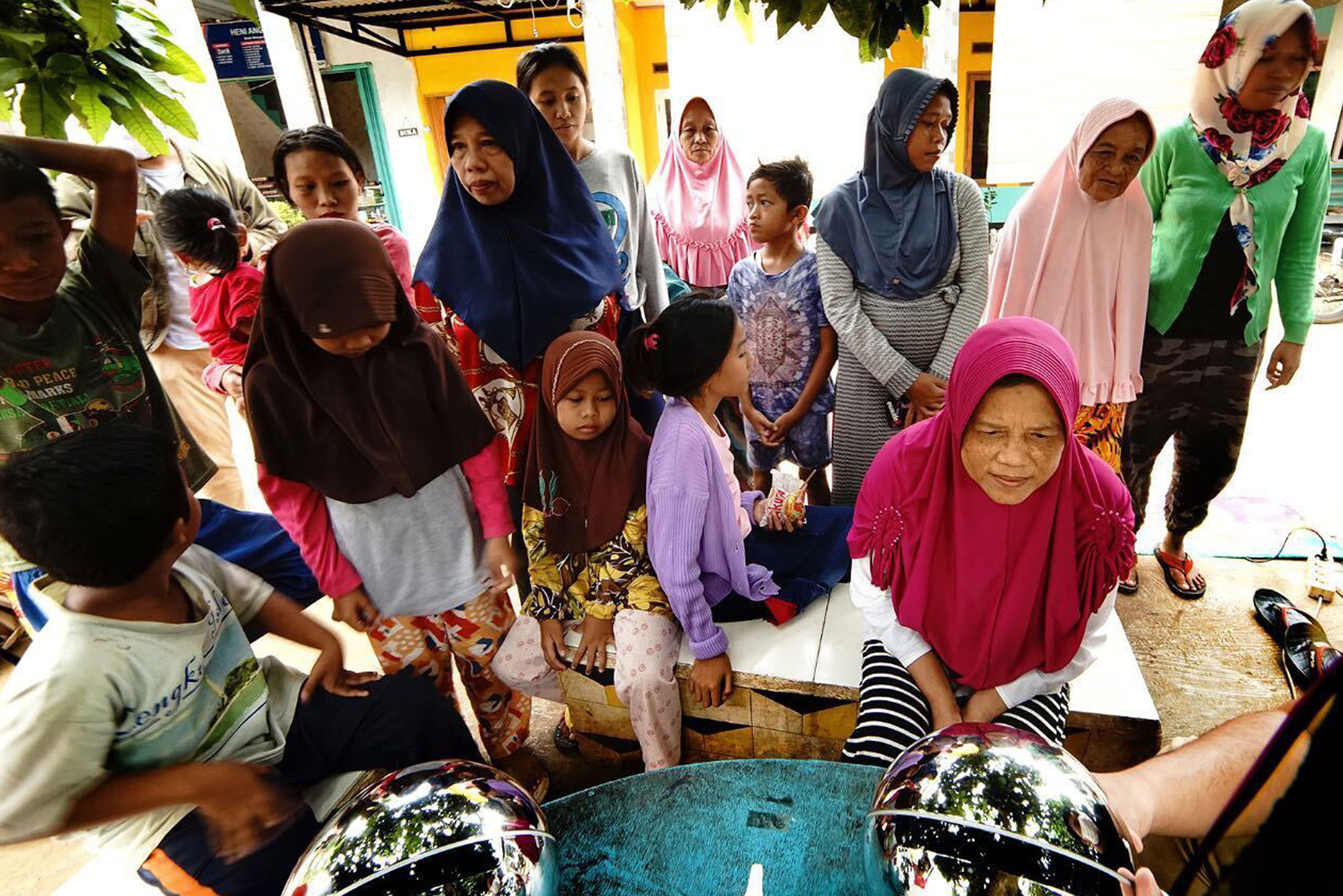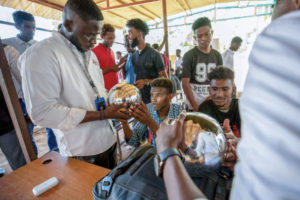 ↑ W014 Santiago de Chile, 2021.
↑ W015 Kenya, 2021.
↑ W016 Indonesia, 2021.
↑ W019 Indonesia, 2021.
↑ W020 Kenya, 2021.
It is only a few months away from a global launch and field tests are running in many locations around the world. Already, people are waiting hours to receive their free share of Worldcoin and entrepreneurs are building whole businesses around the Orb. Currently, a single device can onboard around seven hundred new people, on average, per week. At full capacity, they plan to produce more than fifty thousand devices per year. It is still early, but these results make everyone optimistic that Worldcoin will soon connect the first billion users in one commonly owned crypto network.
Nothing like this has ever been done before and the outcome is uncertain.
We are pleased to be part of Worldcoin's incredibly talented team designing The Orb and are looking forward to experience the impact this project will have on increased equality of opportunity on a global scale.
Learn more on www.worldcoin.org